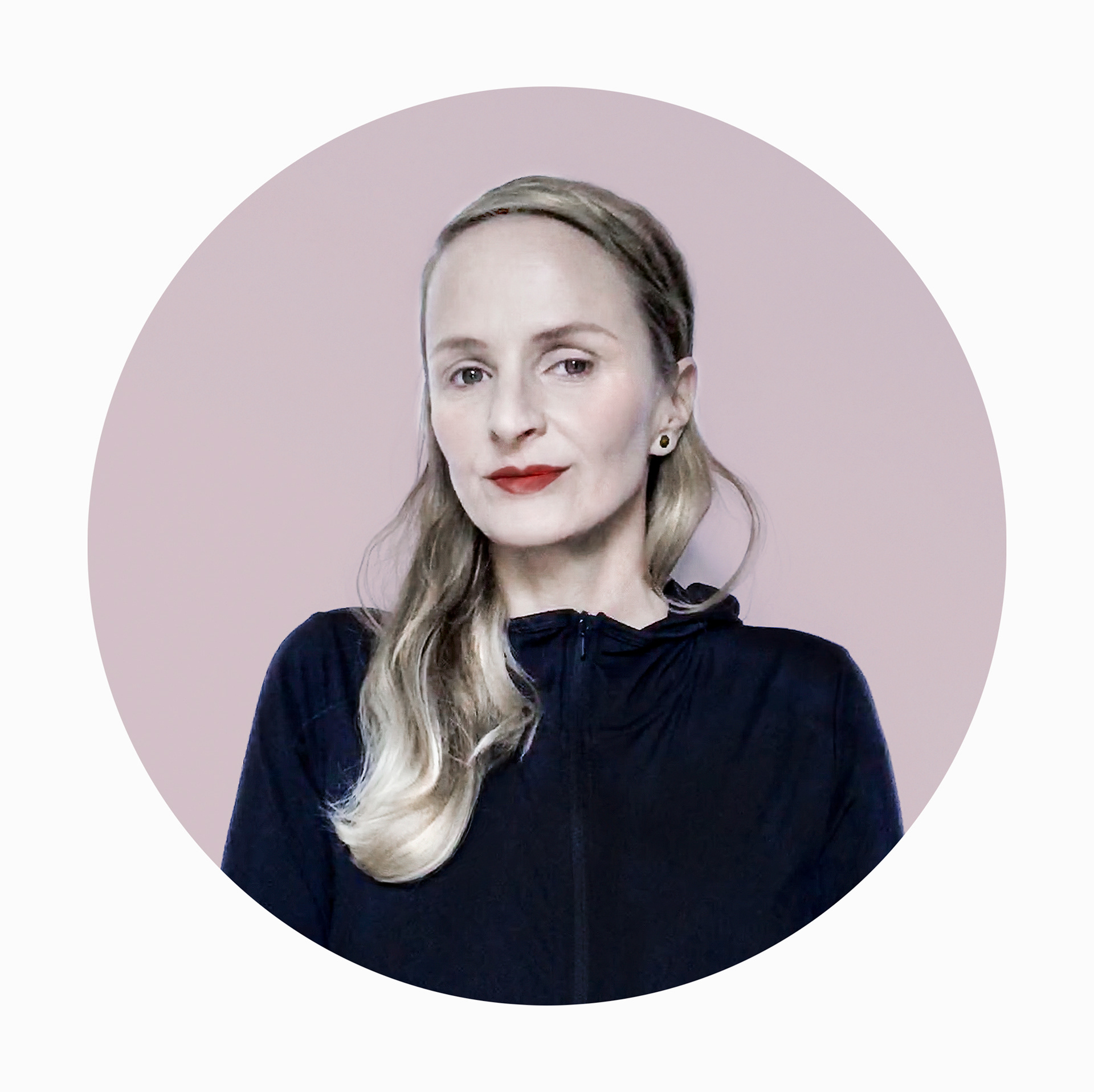 Since Sept. 2019 Vera Uchytil is again self-employed and freelance and serves, with full passion for the job and with her over 20 years of experience, in all categories of design / inter- and multidisciplinary: design, illustration, animation, creative concepts and print.
Since 2019, she has been working as a 3D and Crypto Artist.
True to the motto: Always everything, only the best and without leftovers.
3D Design, Illustration, Motion, Animation, Design, 
Brand Storytelling & Brand Strategy
Corporate Identity & Corporate Design
Brand Communications & Corporate Communications
Editorial Design
Campaign
Package Design
Live-Communication
Monobrand Concepts, Visual Merchandising & Decoration Concepts 
Adobe Cloud: InDesign, Illustrator, Fresco, Photoshop, After Effects, Premiere, Aero
ABB, Airport Manila Kiss and Fly, Airbus, Audi, Anja Schaible Stiftung, Baden-Württemberg Stiftung, Beautybar Philippinen, Bucherer, Braas, Bundesministerium für Soziales, Central Dept. Store Bangalore, Celesio, Diehl, Dat Backhus, Diözese Rottenburg-Stuttgart, Eberl & Koesel, Fraas, Festo, Garhammer, Grandezza Aserbaidschan, Hugo Boss, Hyundai, Industriepark Höchst, Kloster Untermarchtal, Leffers, Landkreis Hohenlohe, Landkreis Heilbronn, Mercedes Benz, Marienhospital Stuttgart, Porsche, P&C, One green Elephant, Osram, Panini Verlag, Roeckl, Rich and Royal, Rehaklinik Bad Ditzenbach, Stockmann Helsinki, SSI-Group, S.Oliver, Stadt Stuttgart, Trumpf, Toni, Tchibo, Universität Freiburg, Valinos, Victorinox, Vinzenz von Paul Kliniken gGmbH, Vinzenz Therme, Weleda - Natural beauty and health and more ...
Eberl & Koesel, Fine Prints #1
Illustration: Vera Uchytil: 3D Cover / 3D inside
2021: Award ADC Award: 1x Category Brand Communication
2021: Award ADC Award: 1x Corporate Publishing
2021: Award ADC Award: 1x 

Graphic

 Design
Creative Art Direction: 
Vera Uchytil
2019:  Silver – Mercury Excellent Award
Diehl Aviation " WE ARE ONE"
Creative Art Direction: 
Vera Uchytil
Diehl Aviation " WE ARE ONE"
Employee Book – Employee Publication
Creative Art Direction: 
Vera Uchytil
2019: Gold – Mercury Excellence Award
Diehl Aviation " WE ARE ONE"
Creative Art Direction: 
Vera Uchytil
2019:  Best of Show – Mercury Excellence Award
Diehl Aviation " WE ARE ONE"
Creative Art Direction: 
Vera Uchytil
2019:  Grand Award – Mercury Excellence Award
Storedesign Rose Biketown, München
Creative Art Direction: 
Vera Uchytil
2016: German Design Award 
2016: Design Award – A.R.E. 
Braas, Dächer geben Heimat 
Campaign Idea: Vera Uchytil
2012: Gold – Creativity International Award
Editorial Design: Vera Uchytil
2014: Award of Excellence ICMA, 
2014: Corporate Media Award
Jury Member 2006:

 Deutscher Designer Club E.V.
Jury Member 2004:

 Deutscher Designer Club E.V.
Exhibition Kloster Untermarchtal, 
(Büro Vera Uchytil, visuelle Kommunikation)
2003: Silber – DDC, Deutscher Designer Club
Report Marienhospital Stuttgart, 
(Büro Vera Uchytil, visuelle Kommunikation)
If you are interested in a collaborative project or have the opportunity to work on a freelance basis, I look forward to talking to you at vu@uchytil.de. 
For more information about my work experience, please visit me on Linkedin, Behance or Instagram.
You are on the website of www.uchytil.de, by Vera Andrea Uchytil
1) The careful handling of personal information and the protection privacy is important. I would therefore like to inform you about this in the following, which data I collect when operating this website and how I deal with them.
If you have any questions regarding the handling of your data and the privacy policy you can contact me by e-mail: vu@uchytil.de
The use of my website is possible without giving personal data. As far as personal data (for example name, address or e-mail address) is collected on my website, it will be deleted. e-mail addresses) are collected, (see "Contacting us via this website:") this is done, where possible, always on a voluntary basis.
Personal data:
2a) Personal data is individual information about personal or factual circumstances an identified or identifiable natural person and therefore particularly sensitive data. In the following I will inform you about the collection, processing and use of your data.
2b) Collection of data when using this website: You can visit my site without having to provide any personal information. On the servers of my German provider, however, so-called log file data is automatically collected, which are transmitted to the provider via your browser, are collected and stored in an internal log file is saved. This is usually the following data:
IP address, connection data of the requesting computer, type and version of the used browser and operating system, browser language, type and duration of page view, server Status, number of bytes transferred, URL of the page from which you reached us, date and time of the call of our website and names of the subpages you called up as well as date and duration of your visit to www.uchytil.com, names of the retrieved. Files, message whether the retrieval was successful. This data is stored in anonymized form collected and stored, i.e. they cannot be assigned by us to a specific person will be. The purpose of this data collection and processing is only the internal evaluation of the data for system-related and statistical purposes.
2c) Collection, processing and use of personal data generally and for the purpose of forms: This site does not collect personal data and has no forms for Establish contact.
2d) Contact via this website: If someone contacts me by email at the above email address the personal data provided by the data subject may be is saved. Such personal data transmitted on a voluntary basis from a data subject to the controller may then be stored for future reference. Contact of the person concerned is stored. No data will be passed on of this personal data to third parties. I would like to point out that the data transfer on the Internet (e.g. during communication by e-mail) may have security vulnerabilities. A complete protection of the data against access by third parties is not possible.
Use of cookies:


This site does not use cookies. However, you can additionally enable the storage of cookies in the settings of your browser.
​​​​​​​
Disclaimer of liability:


Despite careful control of the content, I do not assume liability for the content of external Left. The operators of the linked pages are solely responsible for the content of their pages.
With the use of www.uchytil.com you agree to my privacy policy and do not make any legal claims.
The use of contact data published within the framework of the imprint obligation by third parties to send advertising and information material not expressly requested is hereby expressly contradicted. I expressly reserve the right to take legal action in the event of unsolicited sending of advertising information, for example through spam mails.
Any use of the images or clips on www.uchytil.de, weather for private
or commercial use, requires the prior written permission of me.