For 3D artists, working in CGI, graphic designers and visual communication, AI opens up great potential to take their creativity and skills to a new level. 
The technology offers a variety of new tools that allow me to work quickly and effectively without sacrificing creativity.
The track "Puppy Play" is an experimental artwork realised with Stable Diffusion, Runway and Beta Photoshop
Working with cutting-edge AI programs like Stable Diffusion is about diving into unexplored areas of development. This journey of discovery is not only exciting and enlightening for me, but also for the AI program and the training of my model itself.
This digital playground is where imagination and innovation meet. It's an area where algorithms frolic and use their potential to create surprising images.
Puppy Play is more than just a whimsical concept; it's a dynamic, ever-evolving journey. Just like a puppy exploring the world, I and the AI are learning with every interaction and constantly evolving their artistic abilities. 
It's about pushing the boundaries, pushing our creativity to the edge, and seeing what magical creatures emerge from the digital cauldron.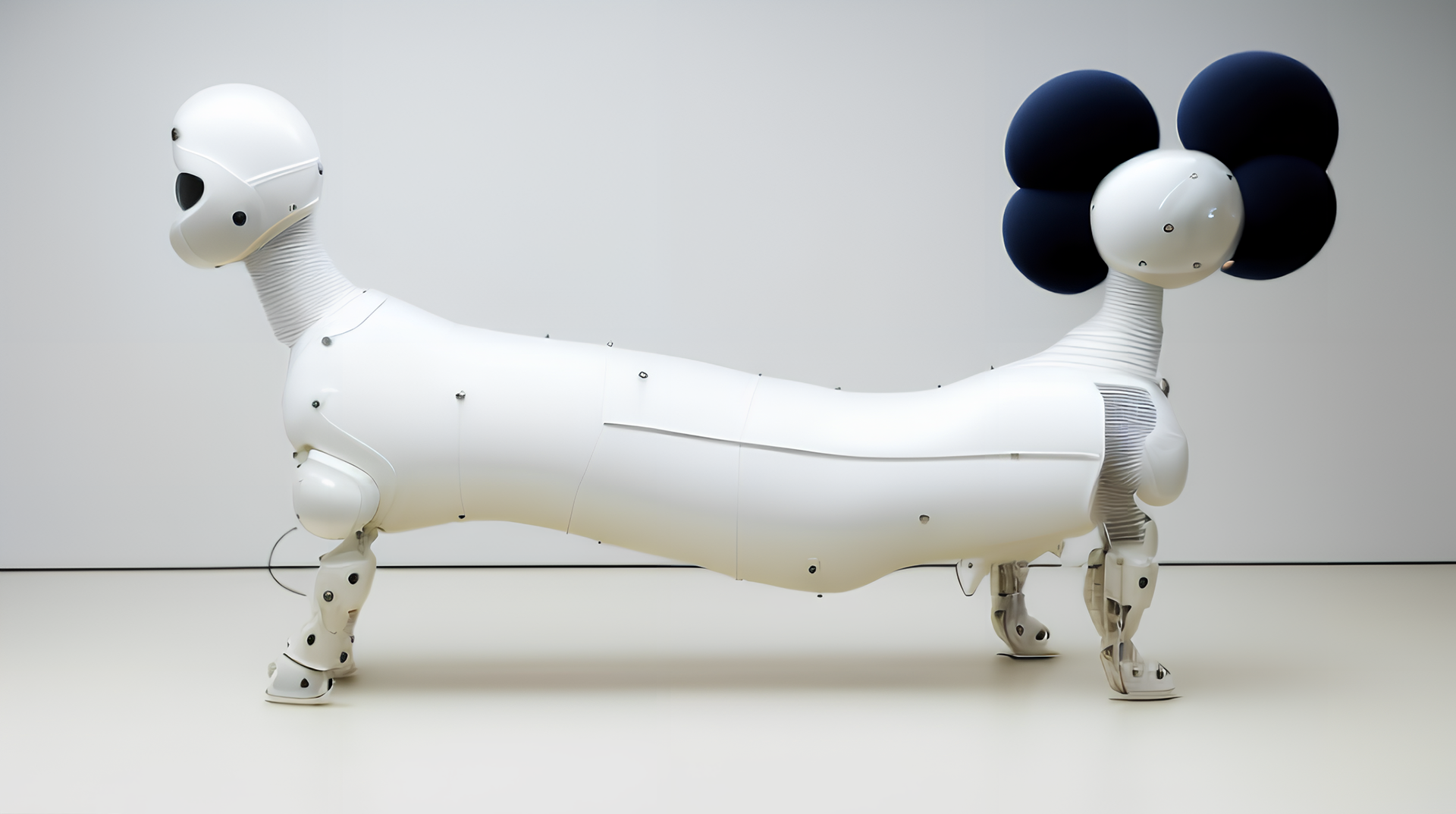 ​​​​​
Overall, the development of AGI offers me an exciting opportunity to expand my creative skills and potential. The technology will me to work faster and more efficiently while realizing my creative ideas. 
We are at the beginning of an exciting new era in the art world, and it will be exciting to see how the technology evolves and how I will use it to create next …