"Yes you can! WE ARE ONE is emotional and authentic and one of the top favourites this year! With "Chapeau" the jury bows to the consistent implementation of a good idea and praises the successful rebranding. Excellent and therefore deservedly a gold award winner."
 **GOLD** Mercury Excellence Awards
 **BEST OF SHOW** Mercury Excellence Awards
 **GRAND PRIX** Mercury Awards
 ** BRONZE** Galaxy Awards
 Rebranding & 
employs book
Creative Art Direction: Vera Andrea Uchytil 
Photography: Kai Joachim, Stuttgart 
To bring the new company name "Diehl Aviation" closer to the employees worldwide with a new message: 
We are a global family – We are from different countries – We are diverse – We are the pioneers of excellence – We are the engineers for highest Perfection ...
"WE ARE ONE"  
 the new message
The new message WE ARE ONE  is communicated through an employee book and digitally to all Diehl employees worldwide In addition to the attitude and values of Diehl Aviation, a wide variety of employees from each area are introduced. With their very special characters, characteristics, personal stories, passion for their job, the company, their colleagues and the shared passion for flying. 
Once the book and the resulting media campaign had a name and a message, it still needed an unmistakably strong key visual: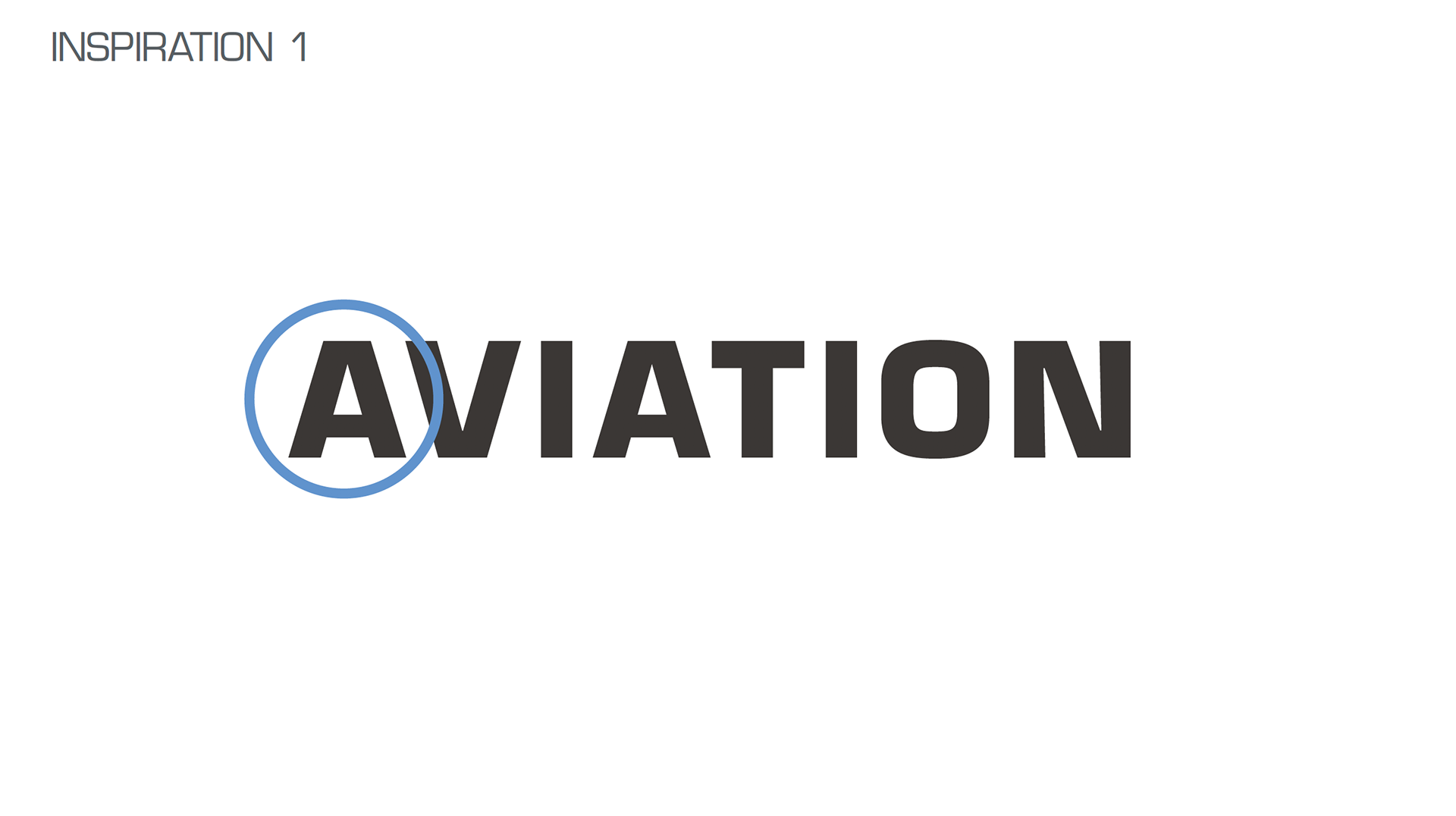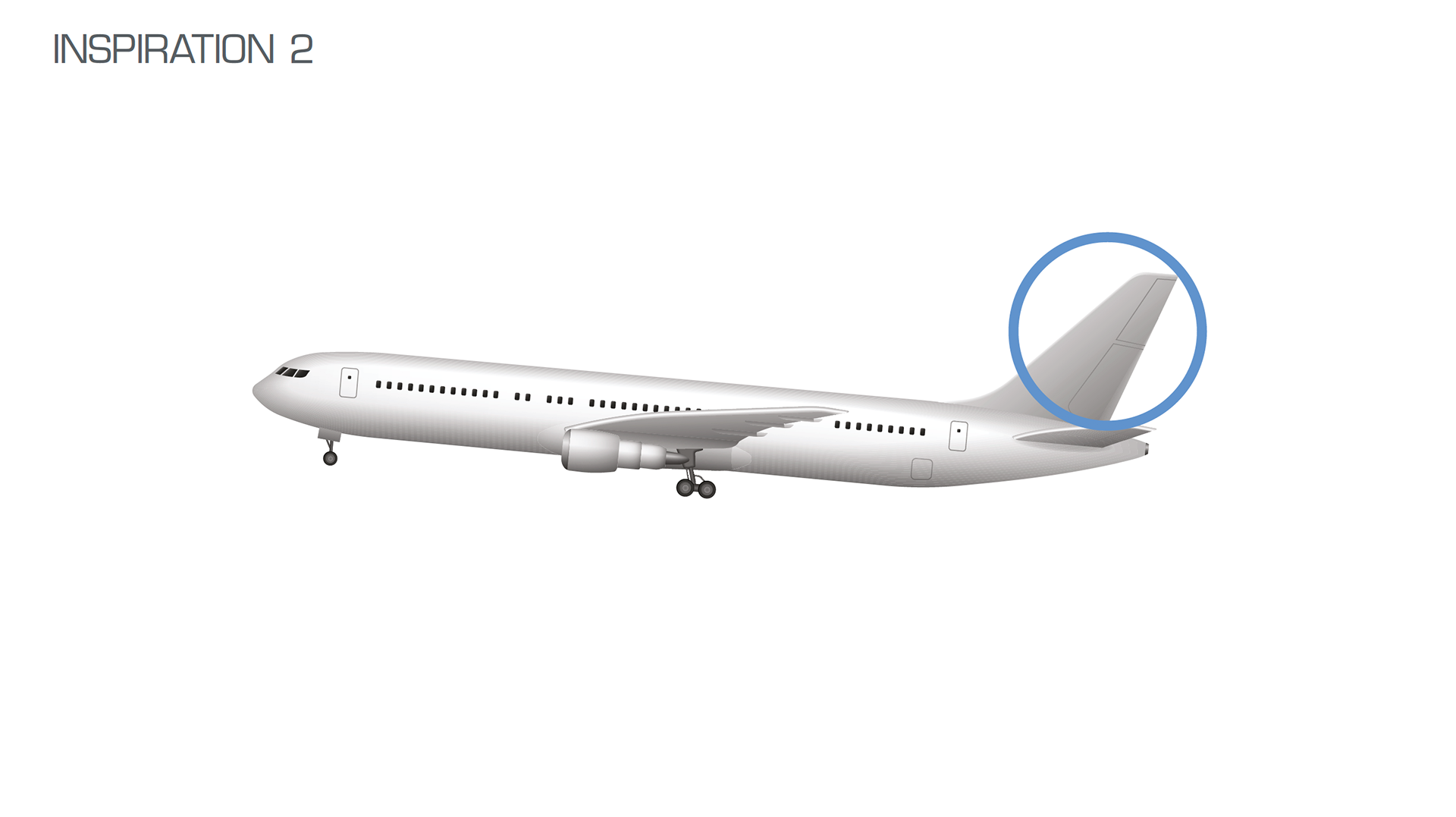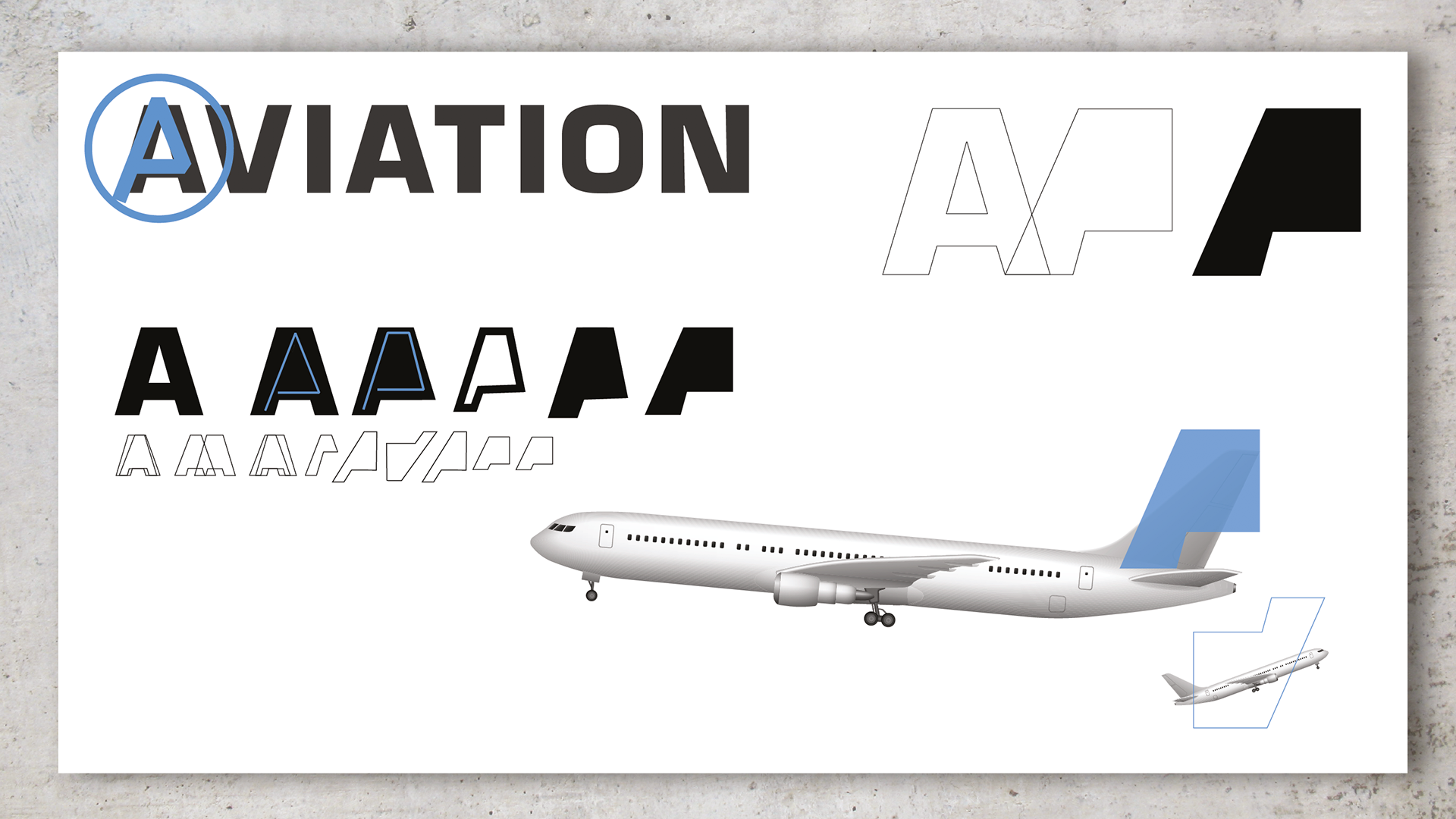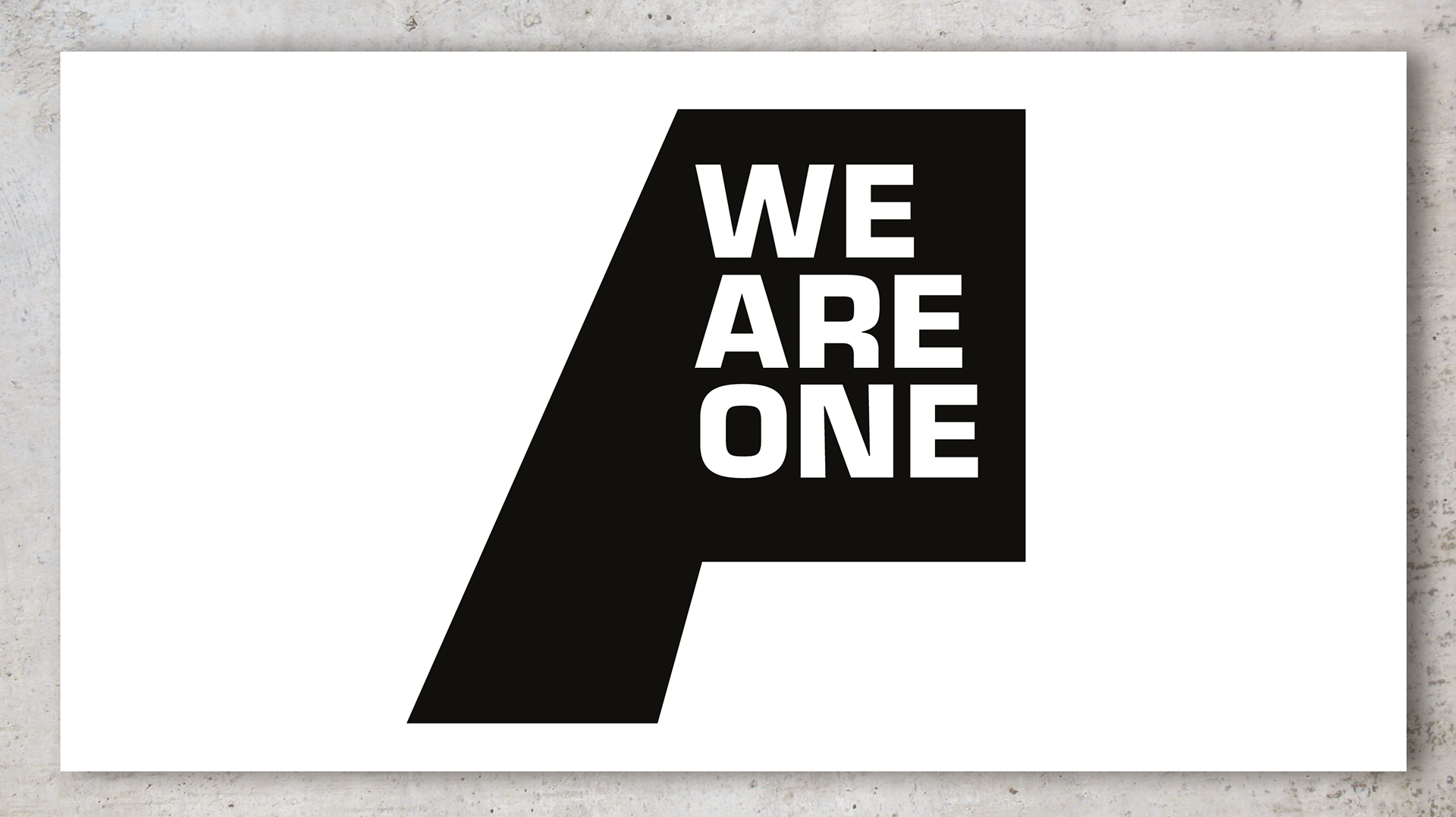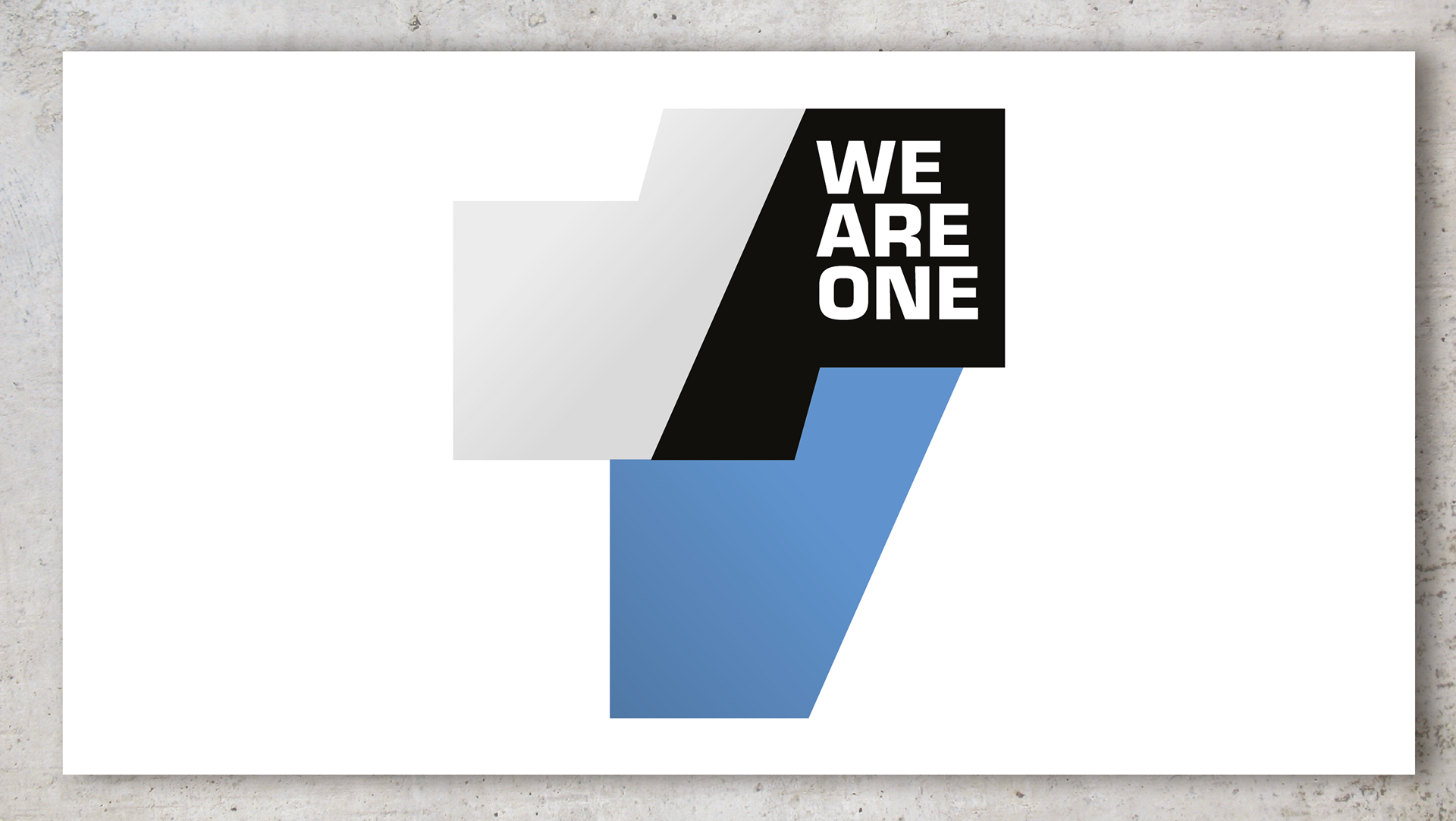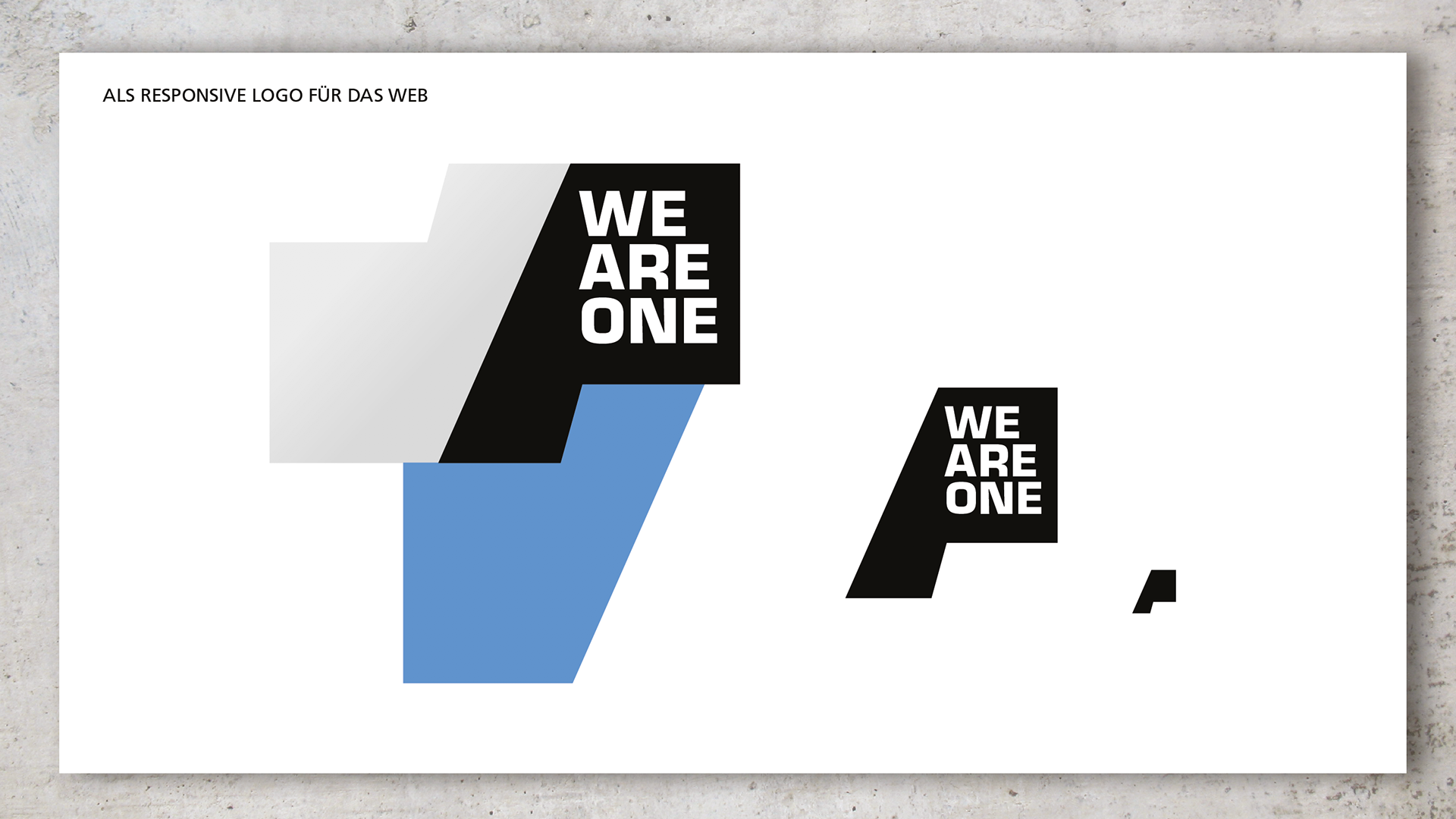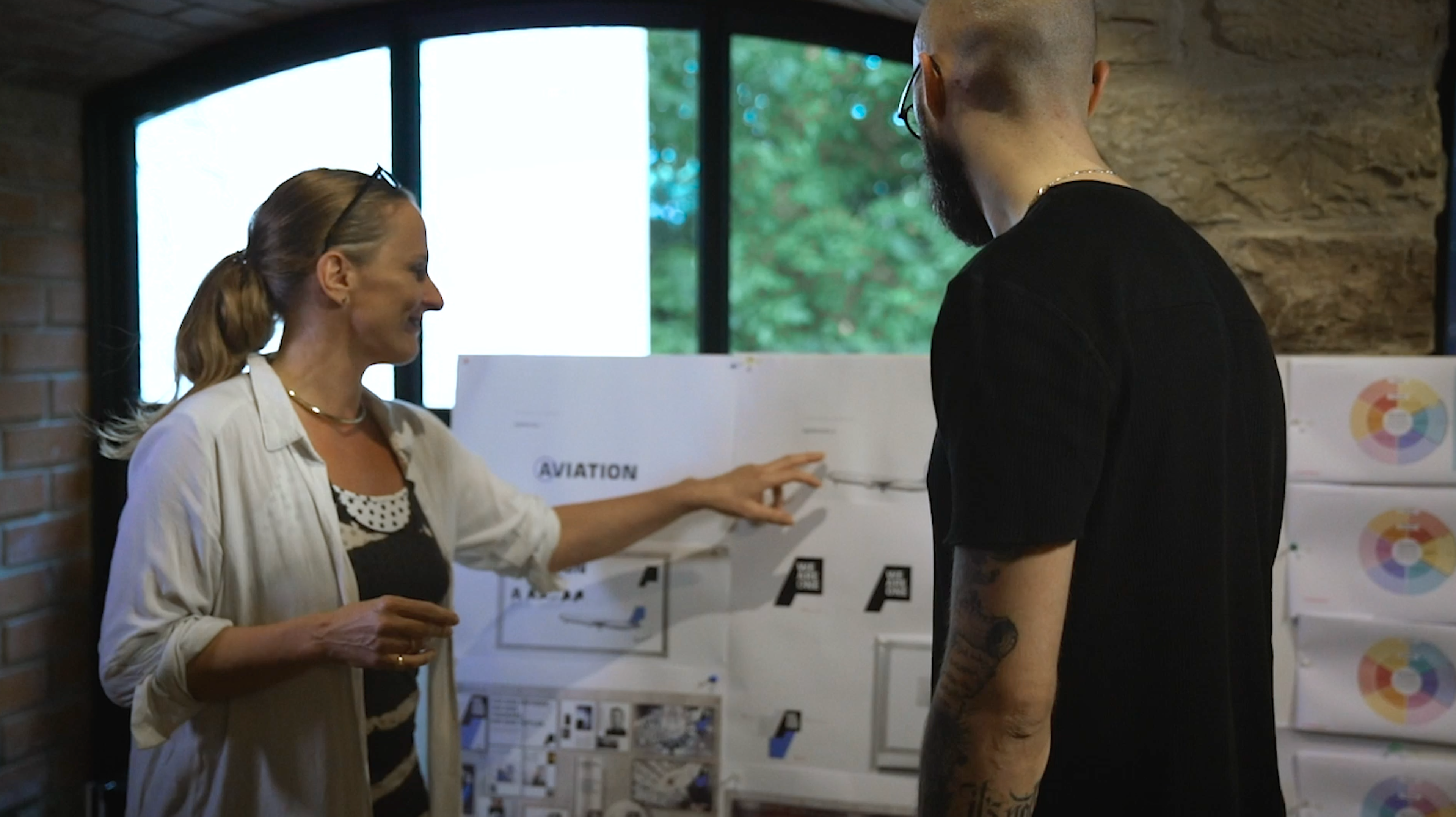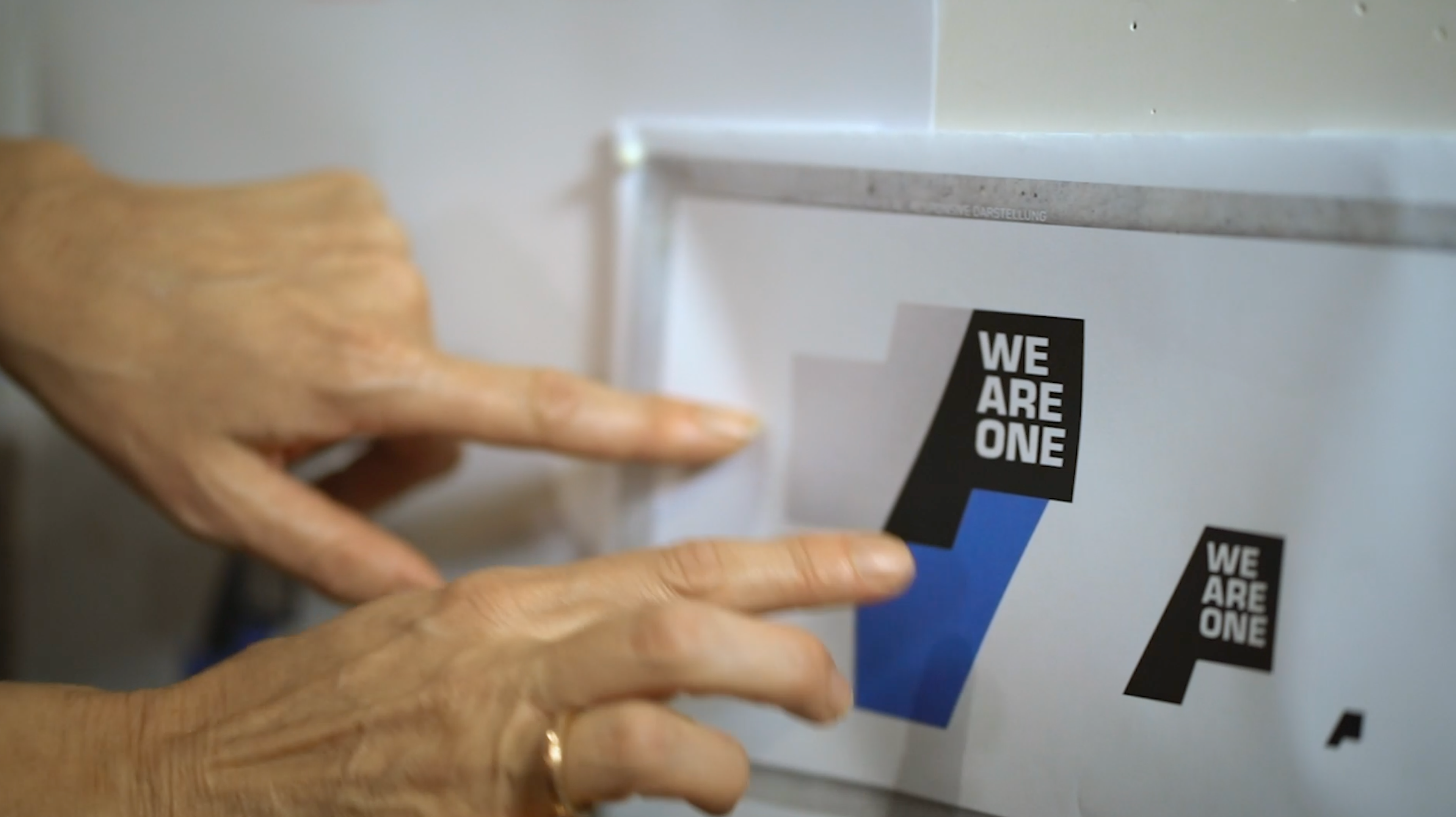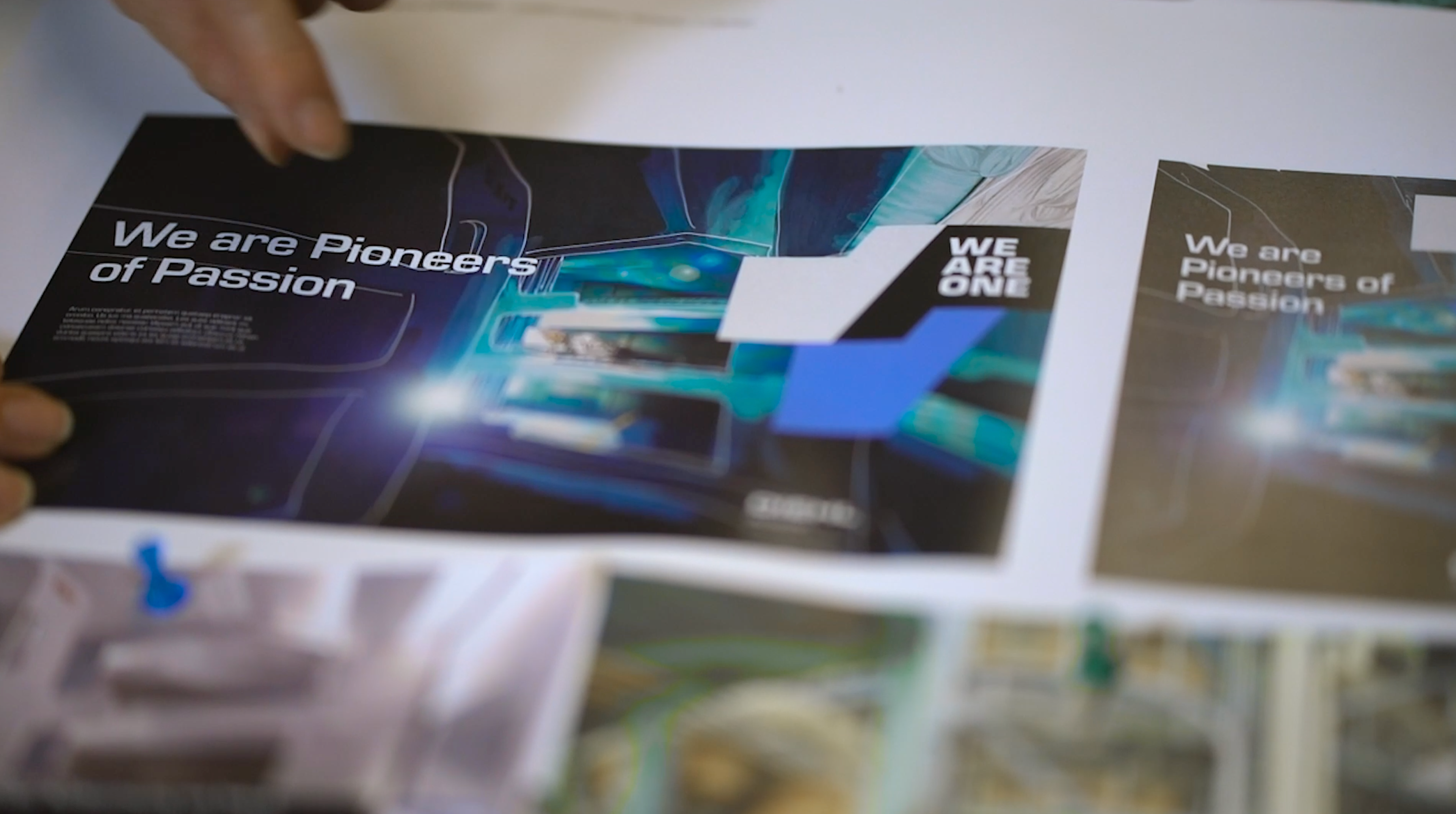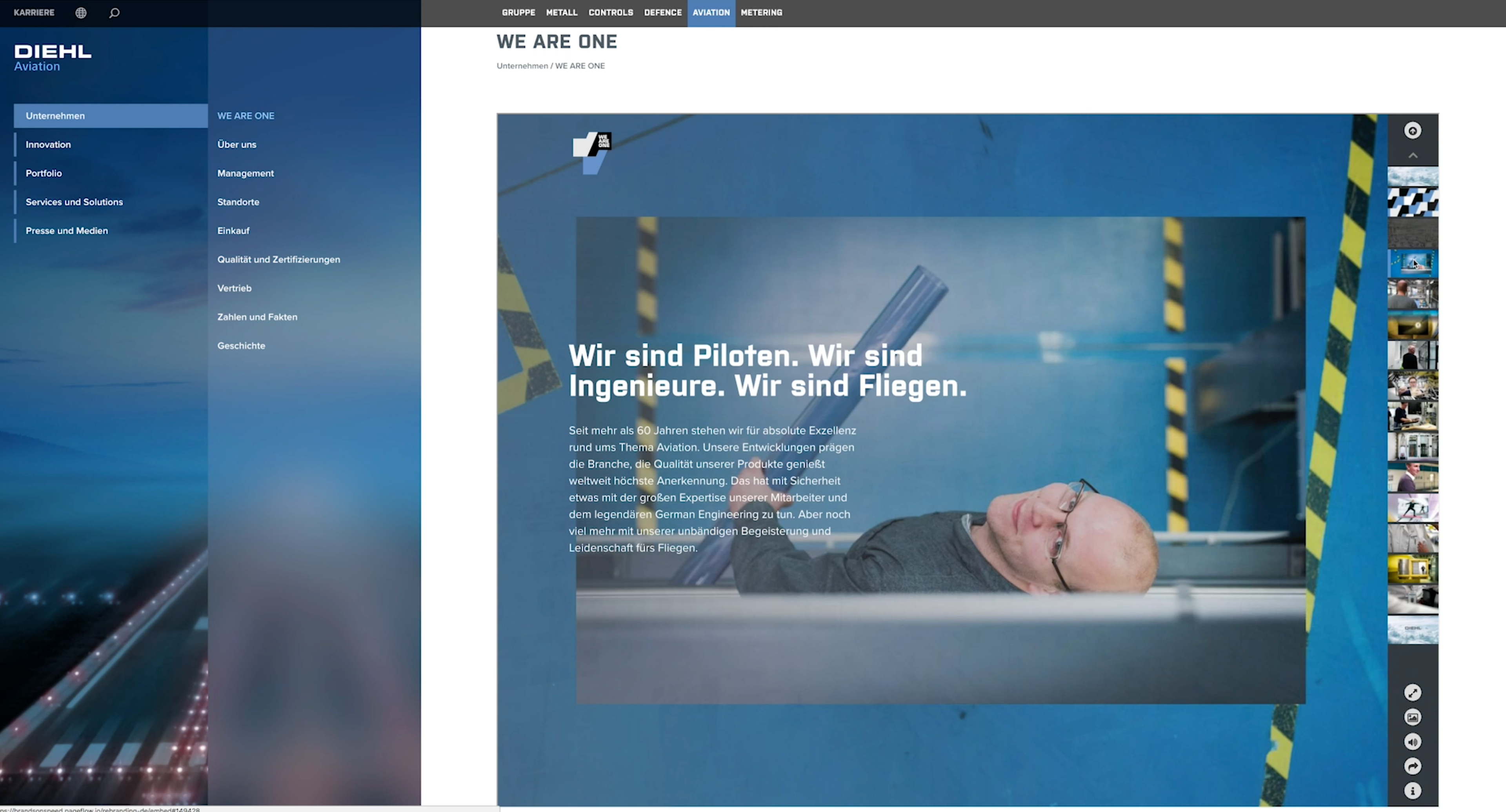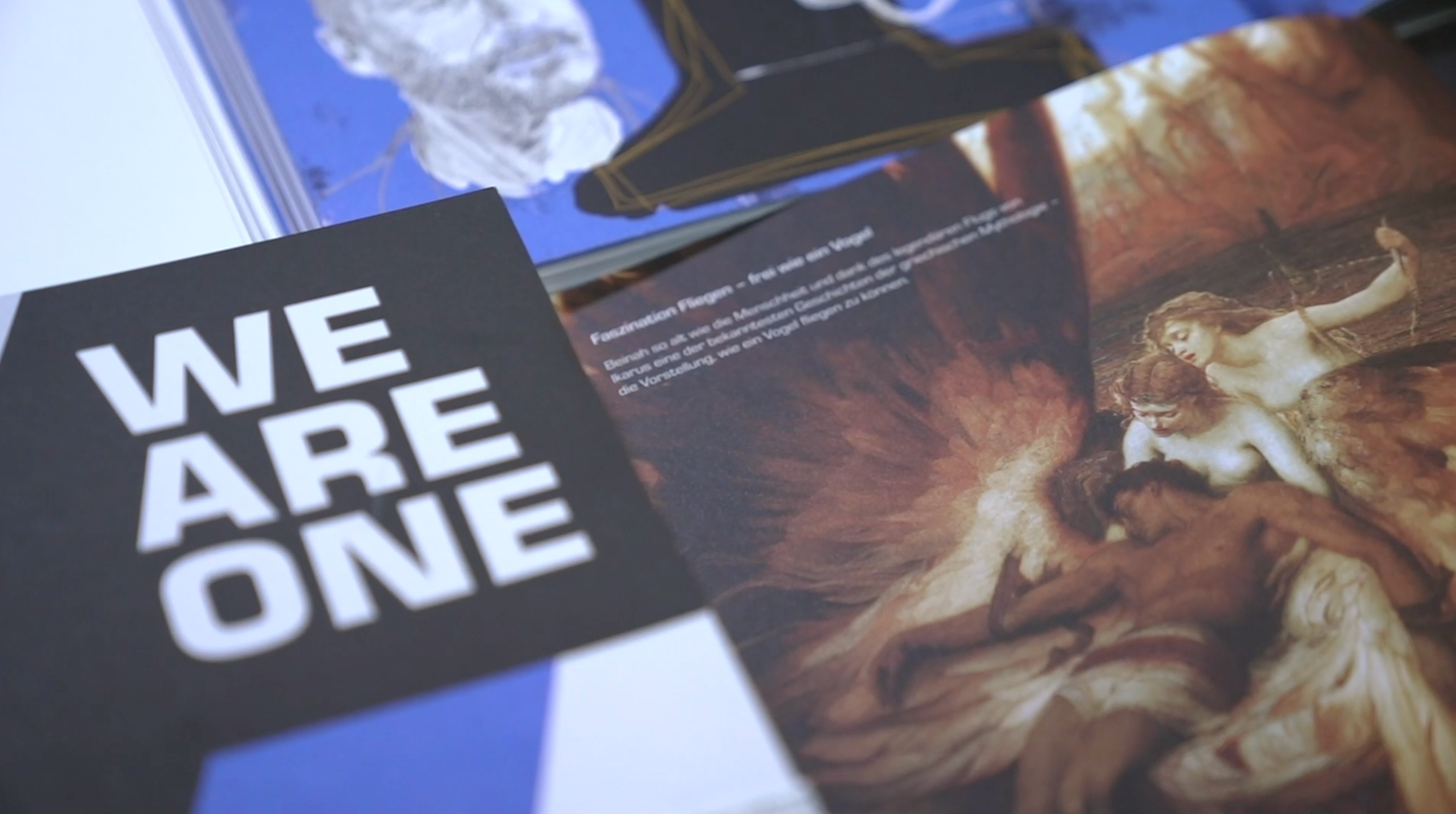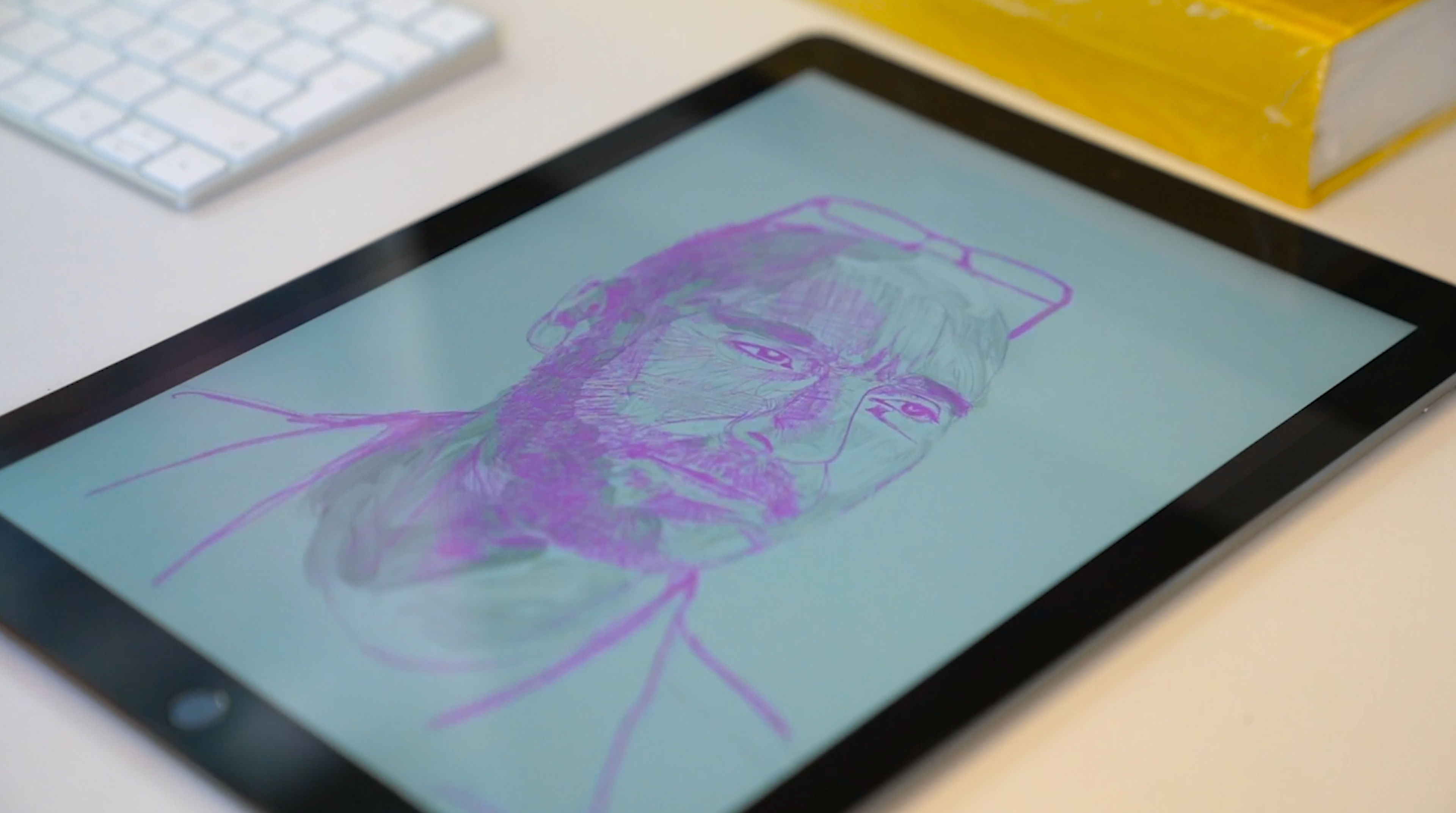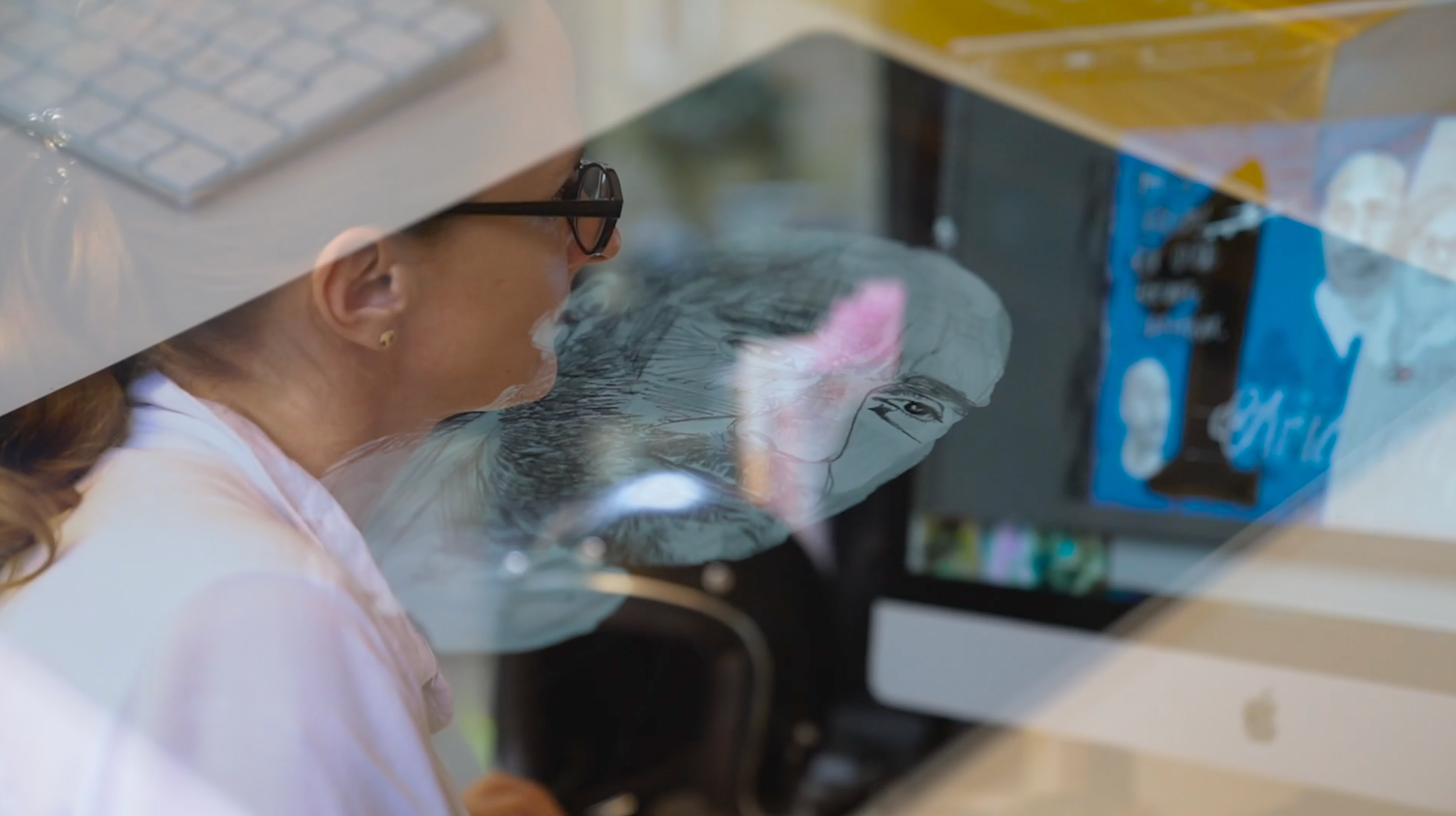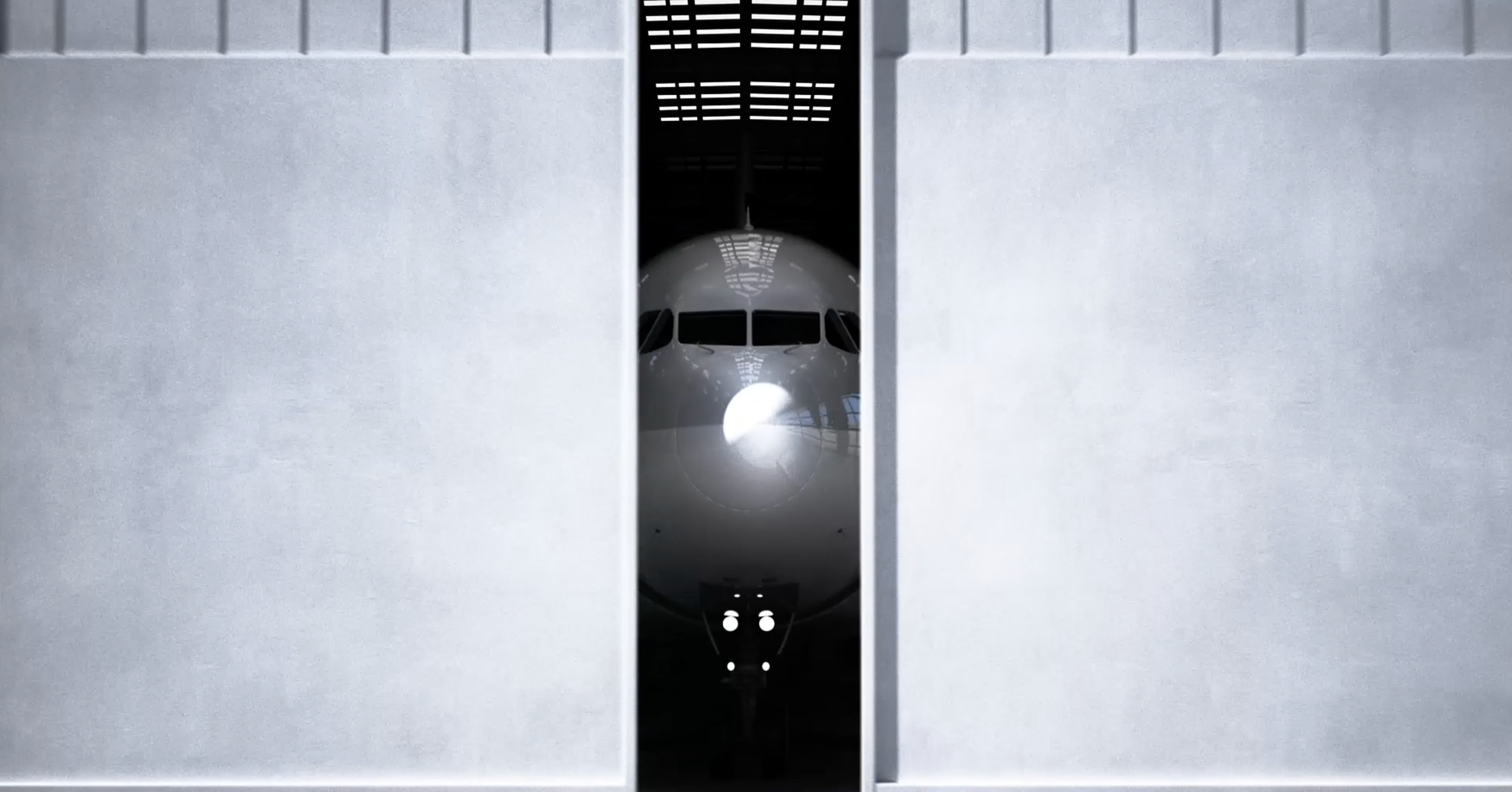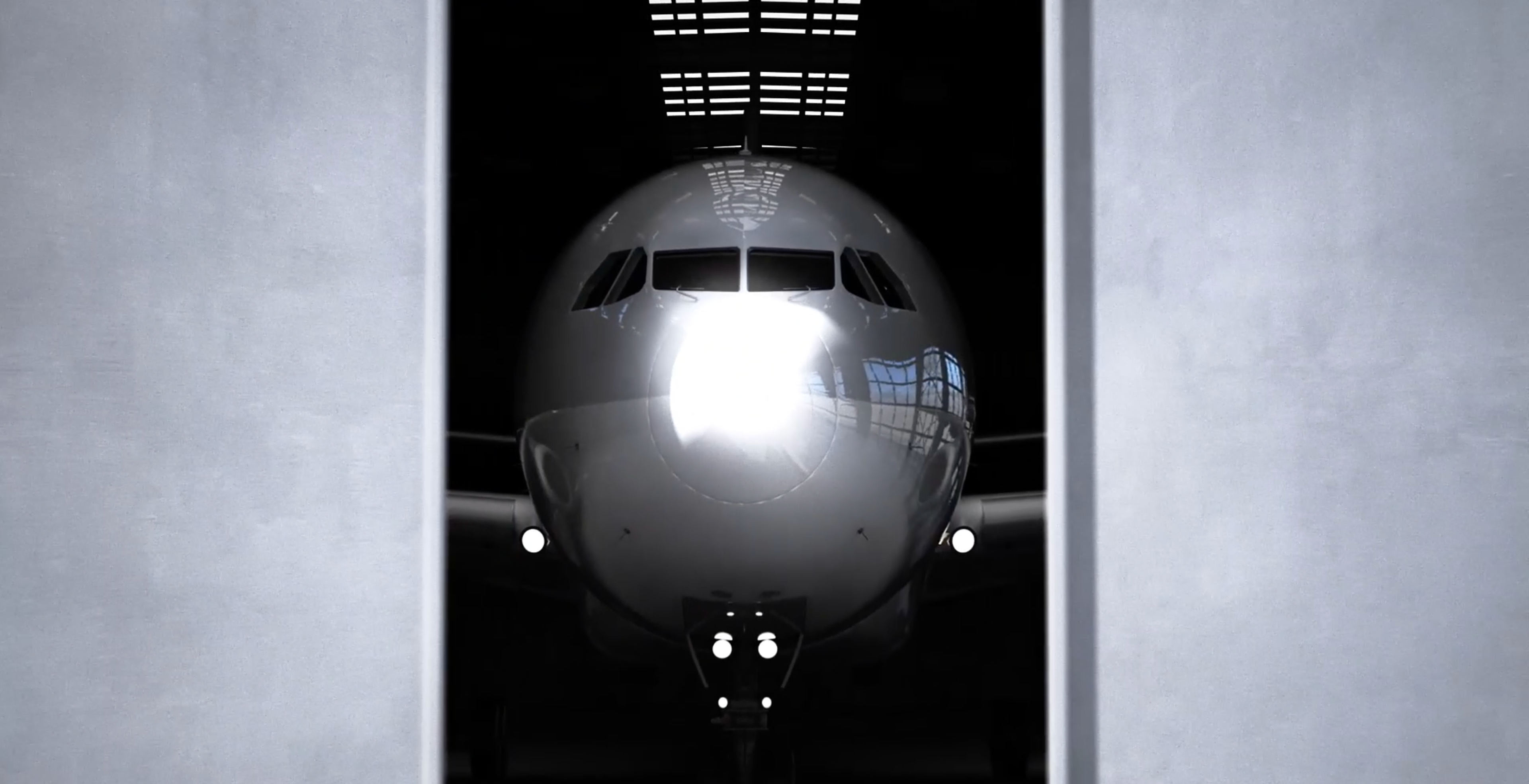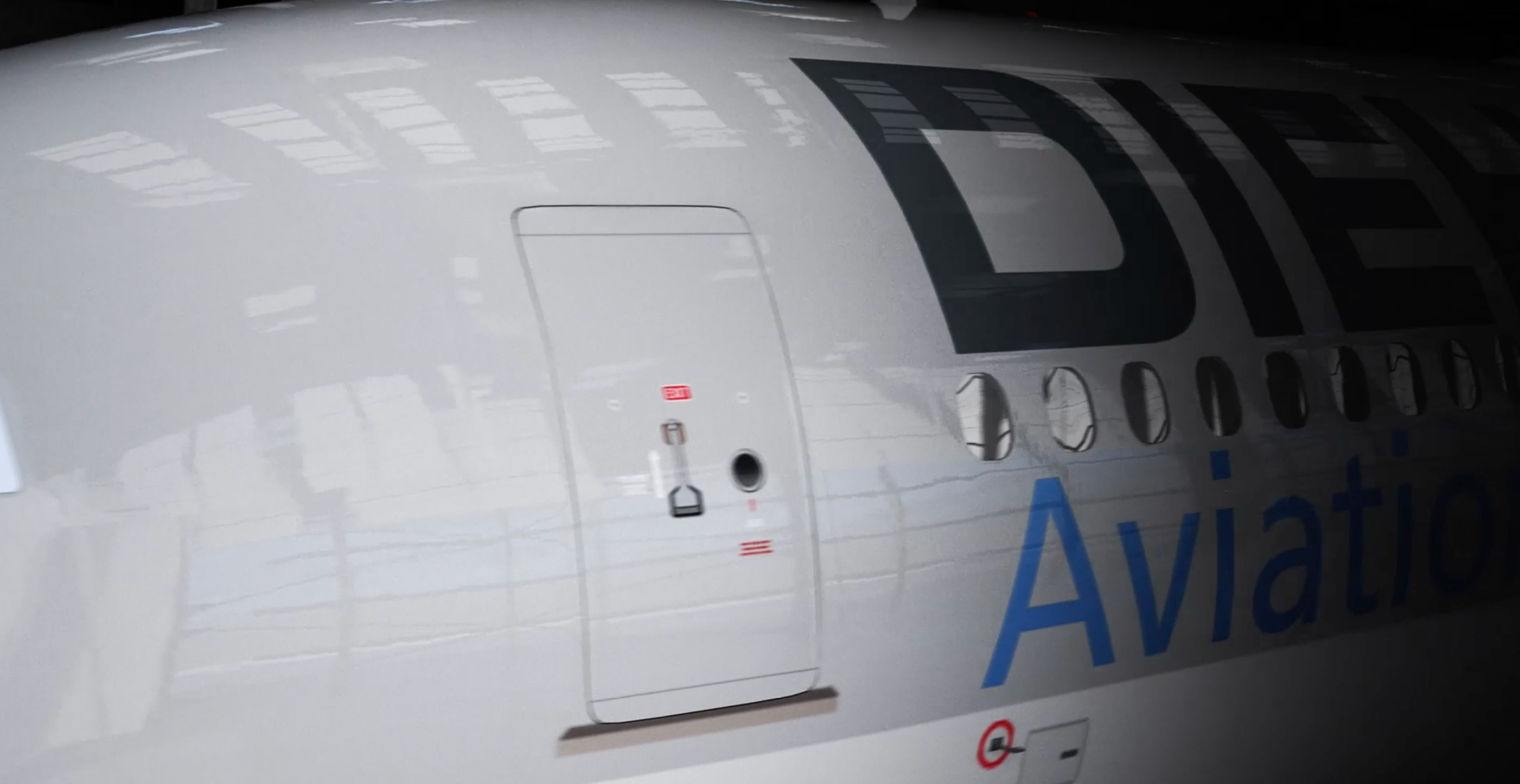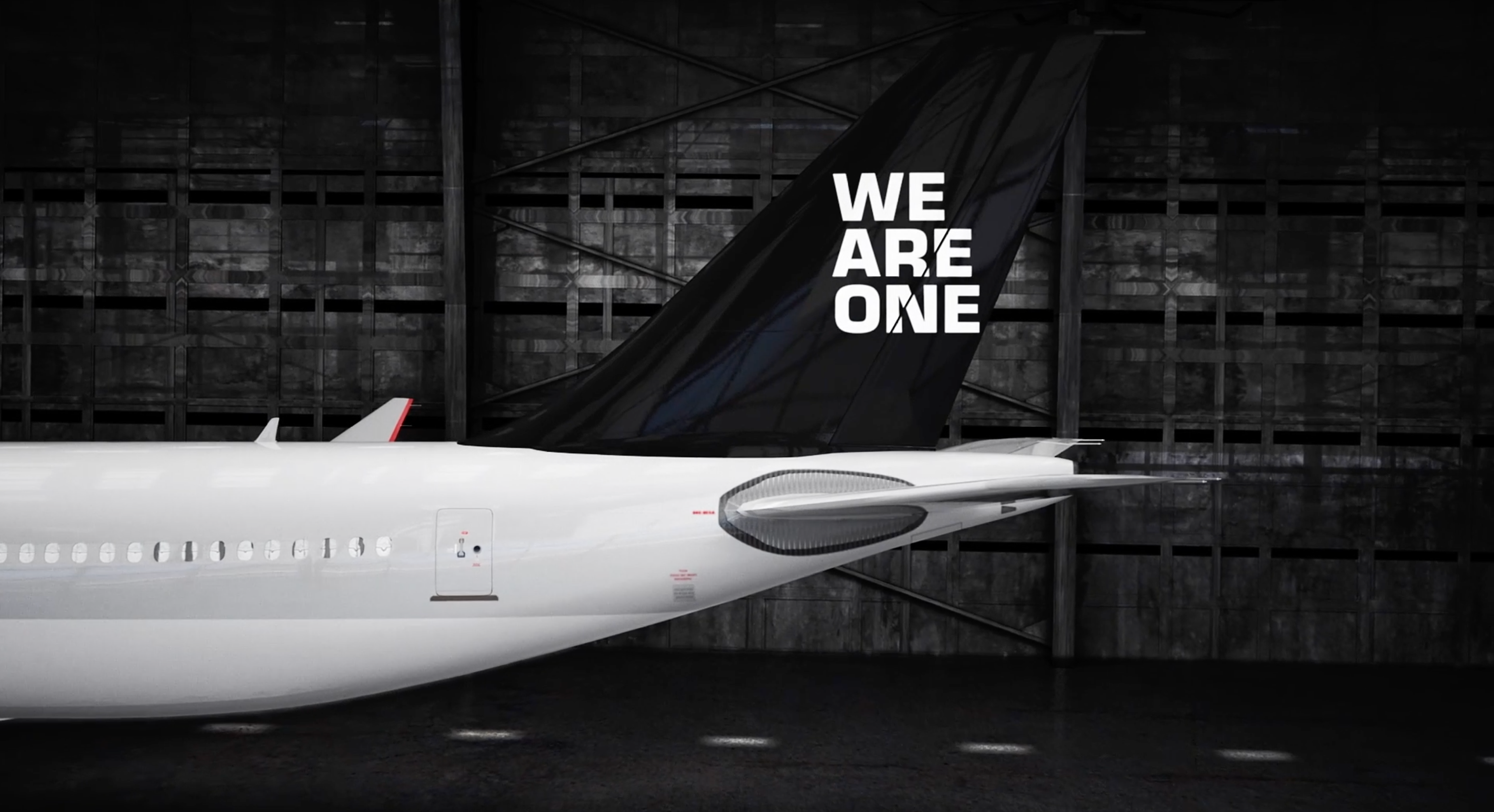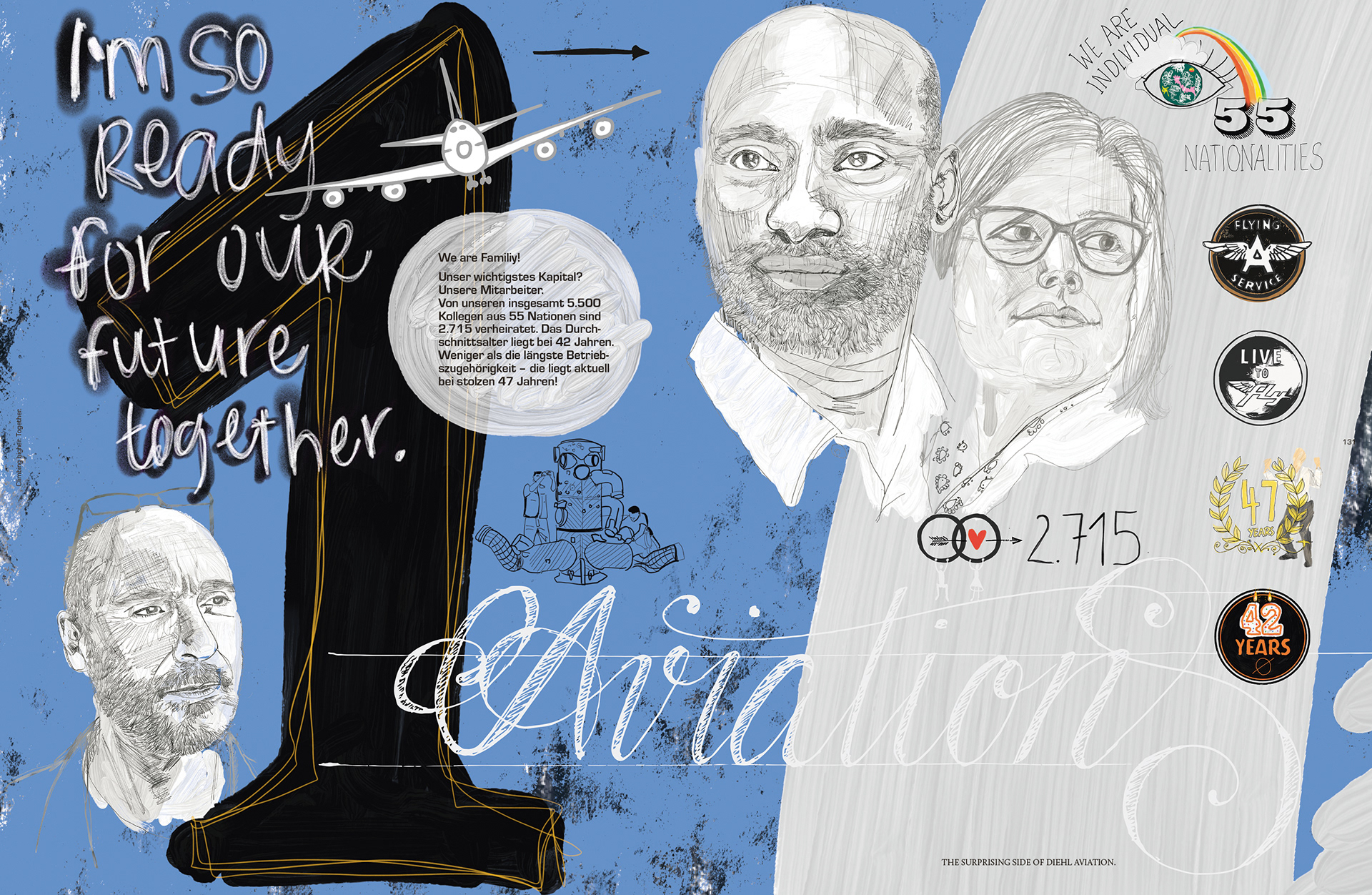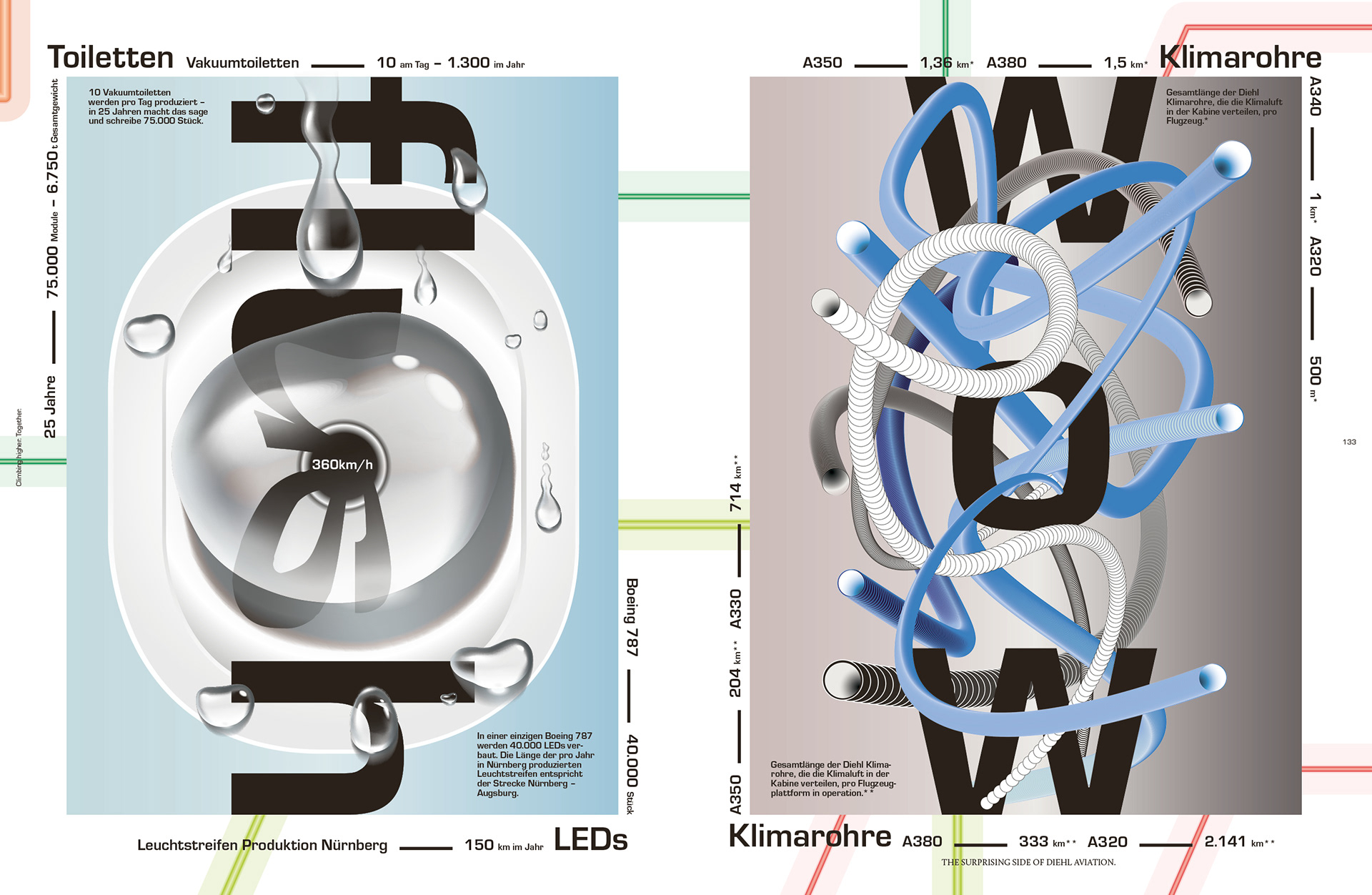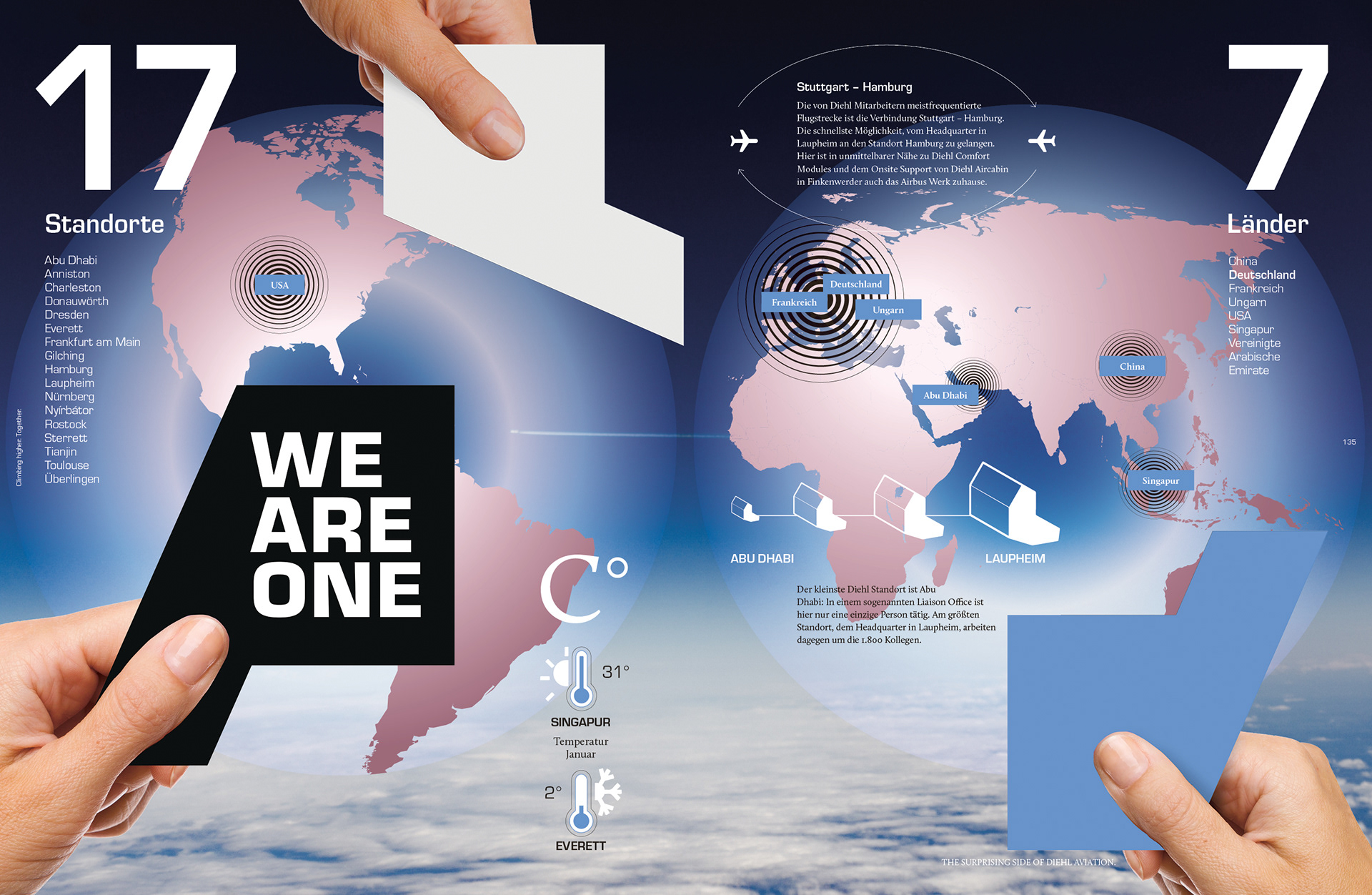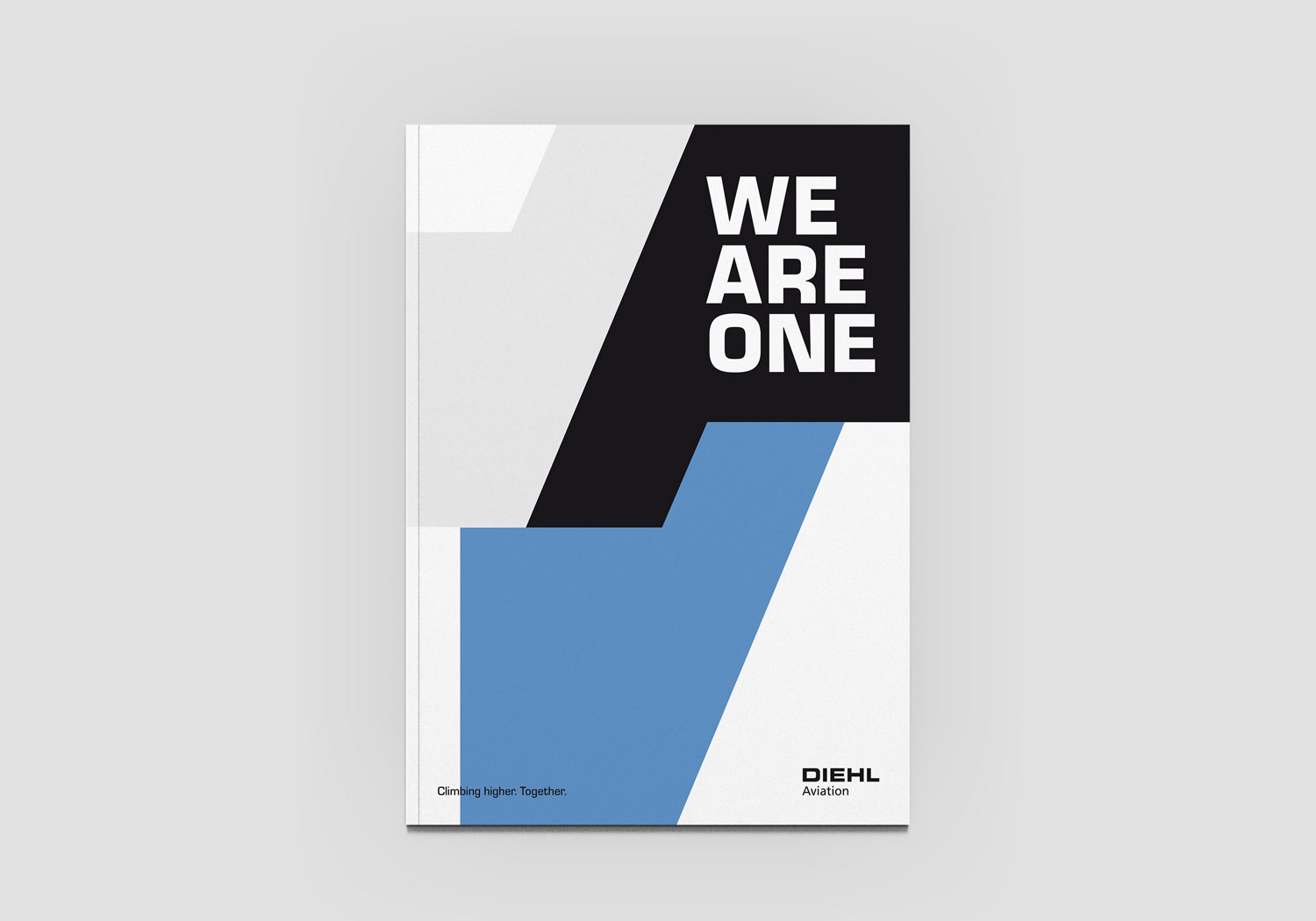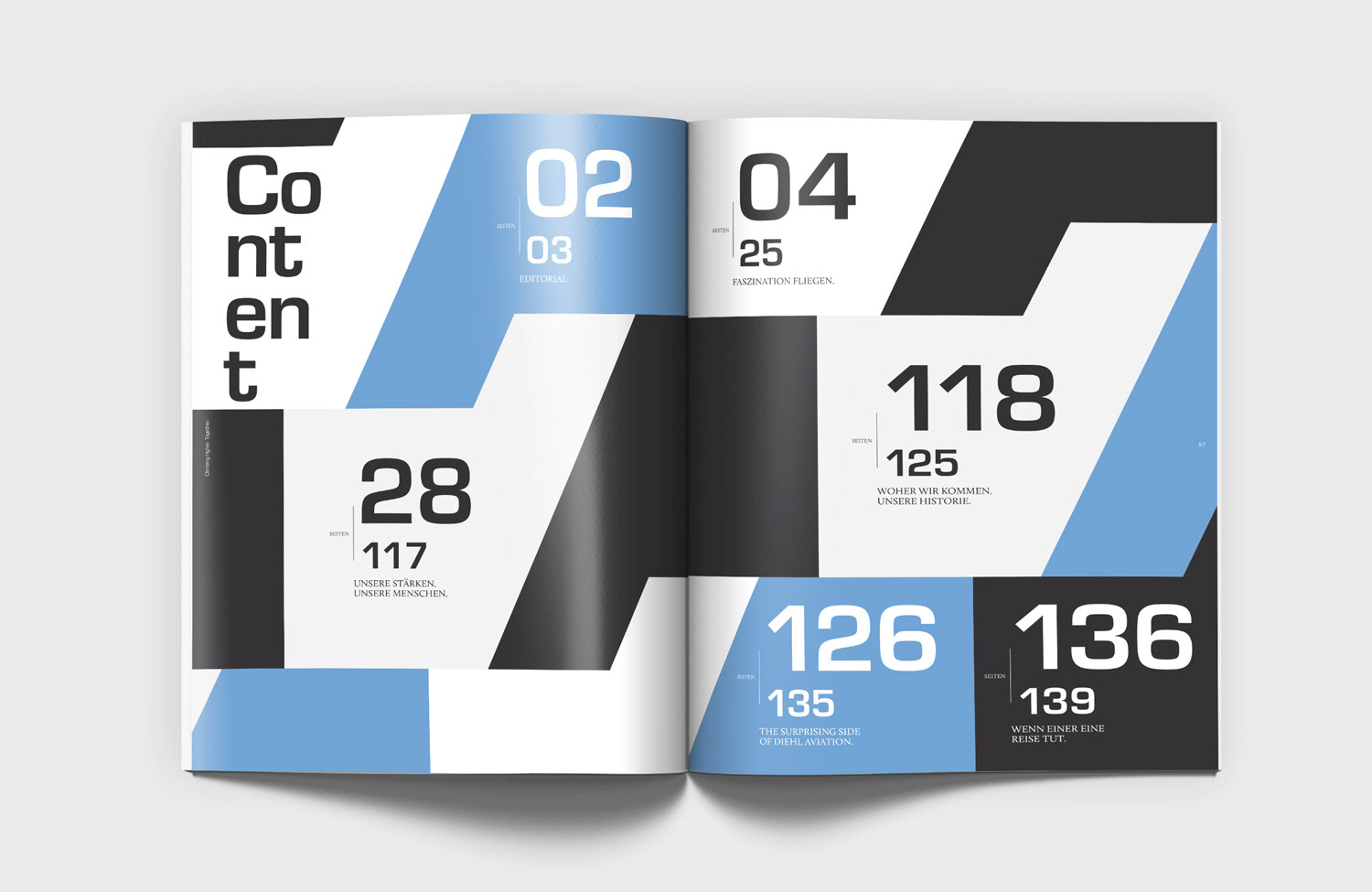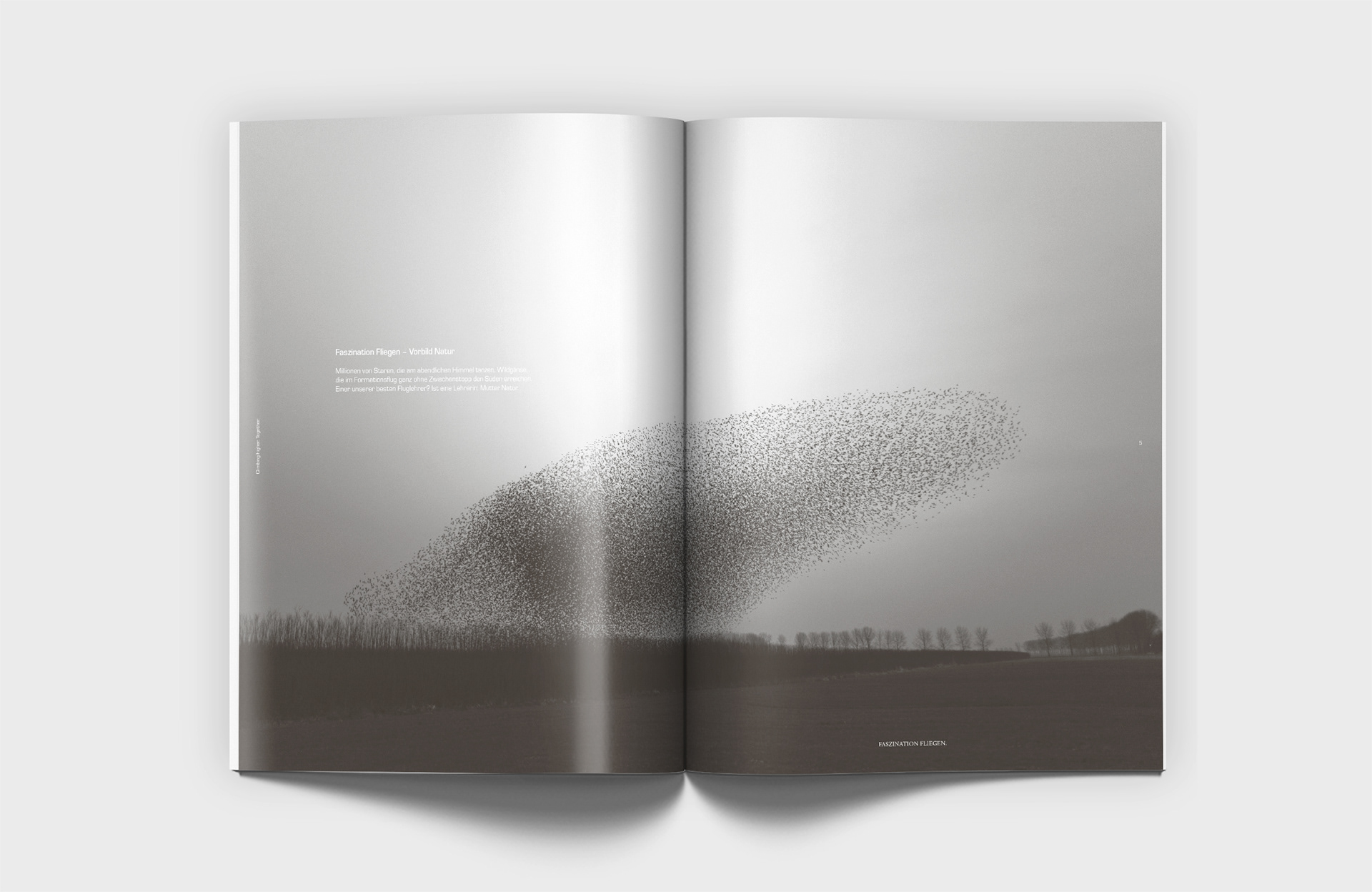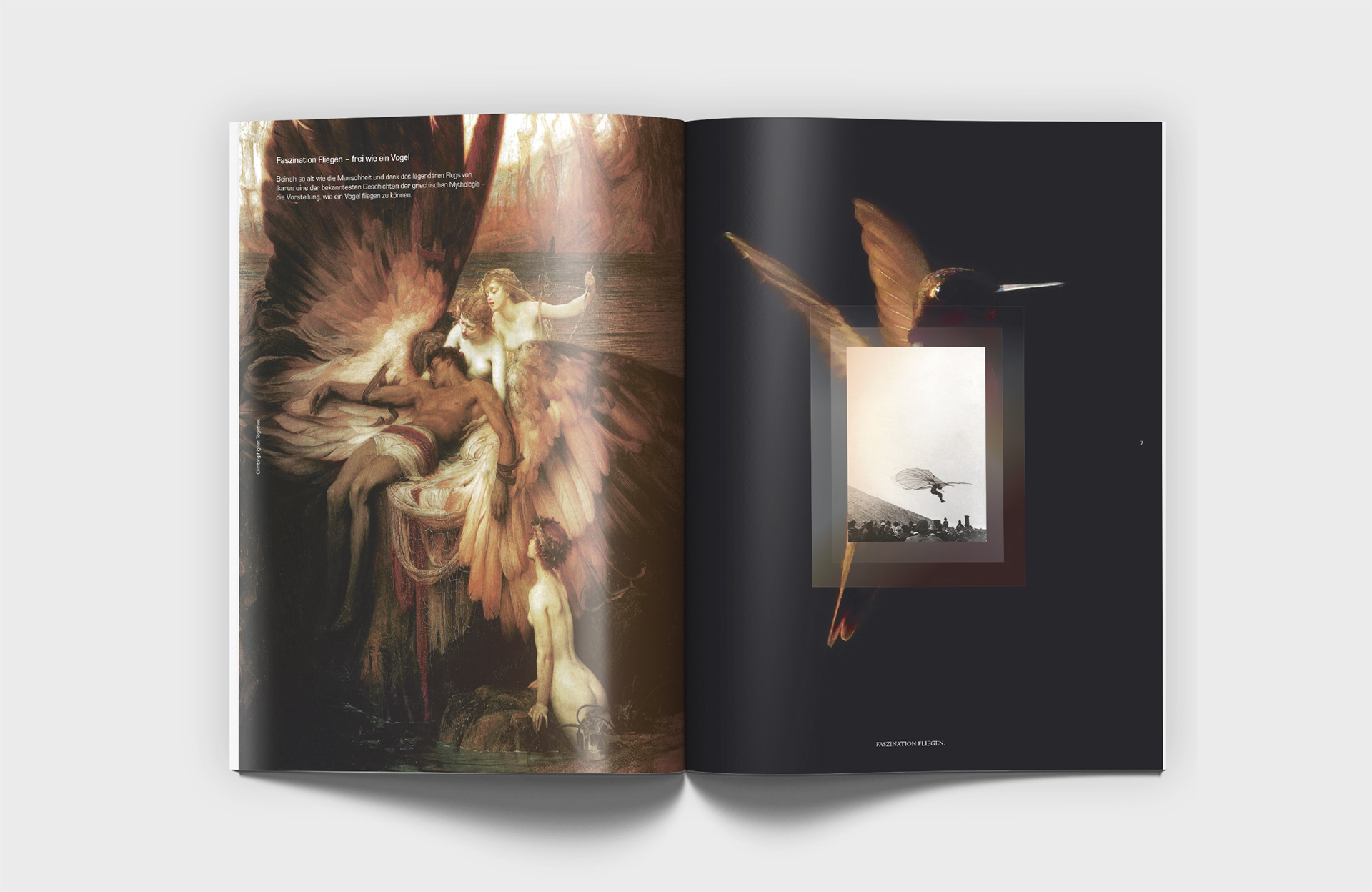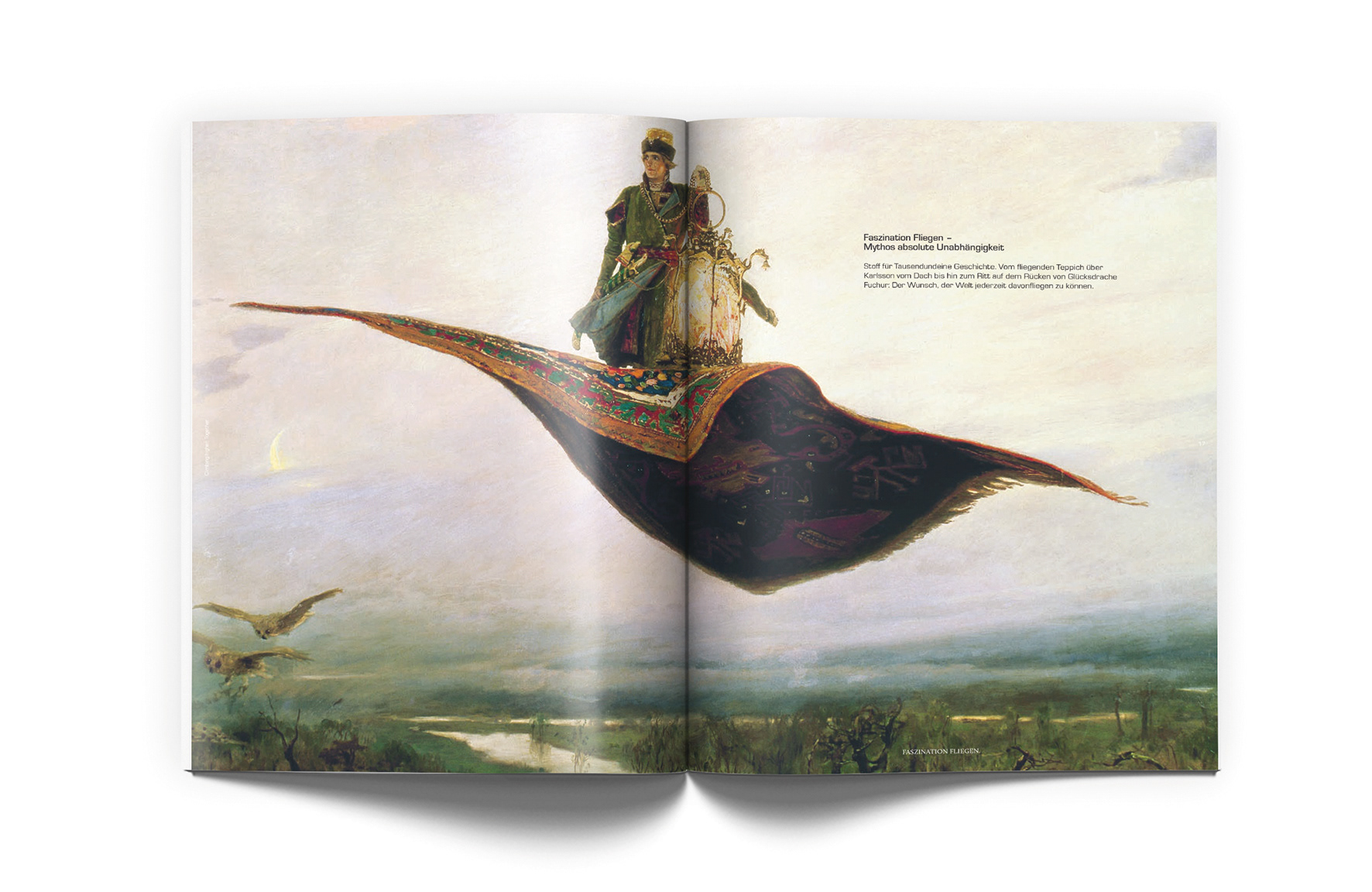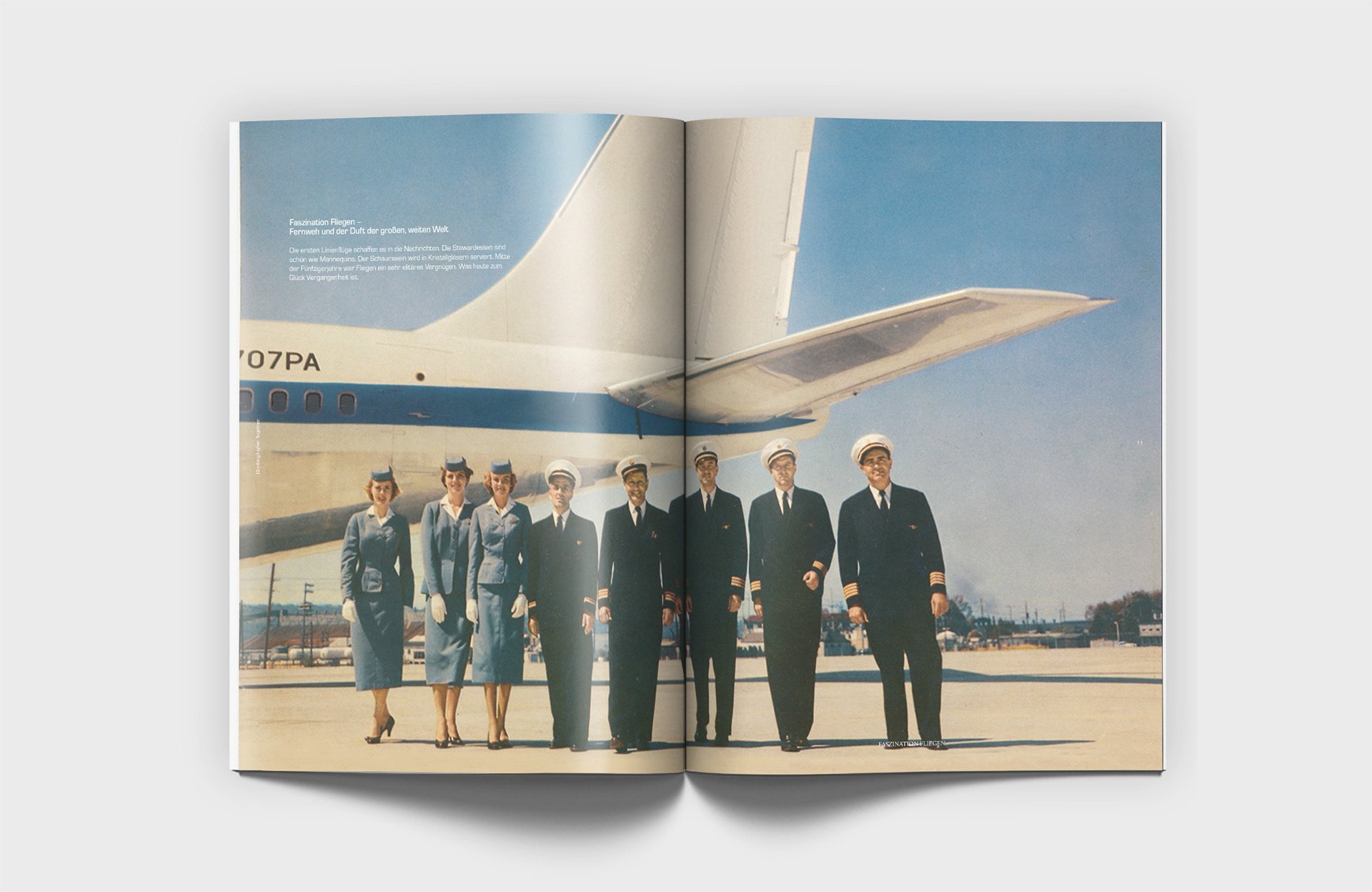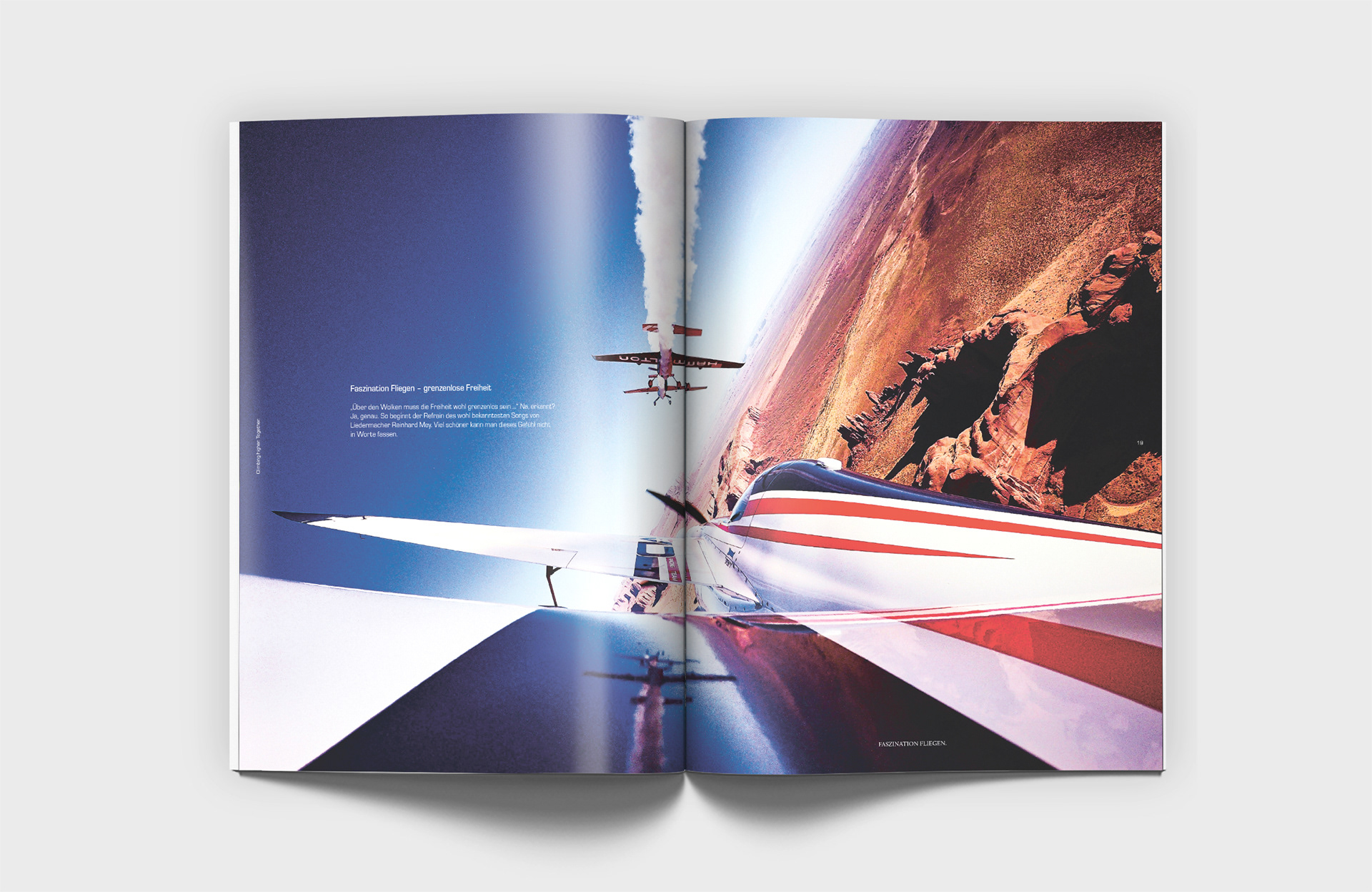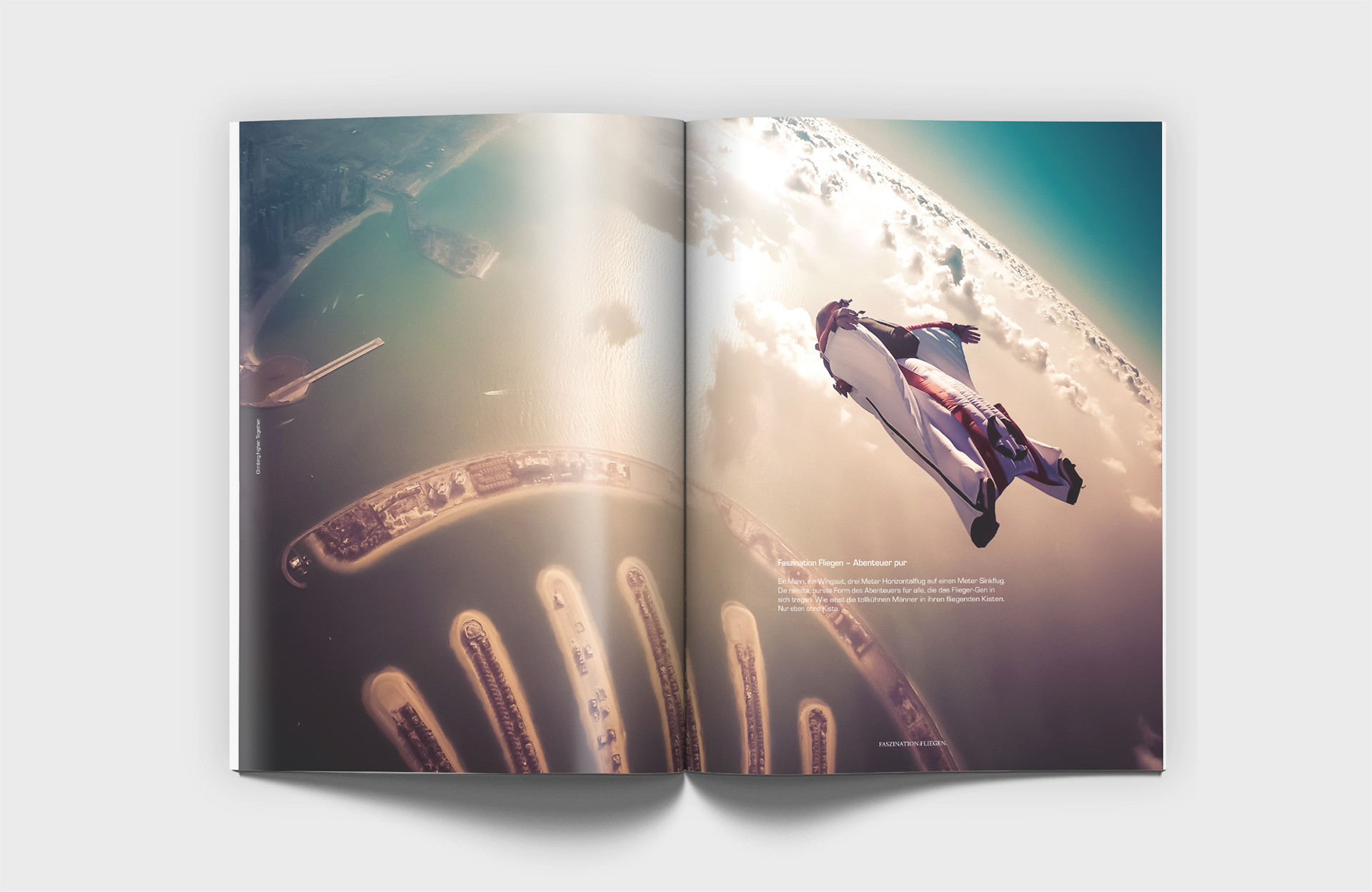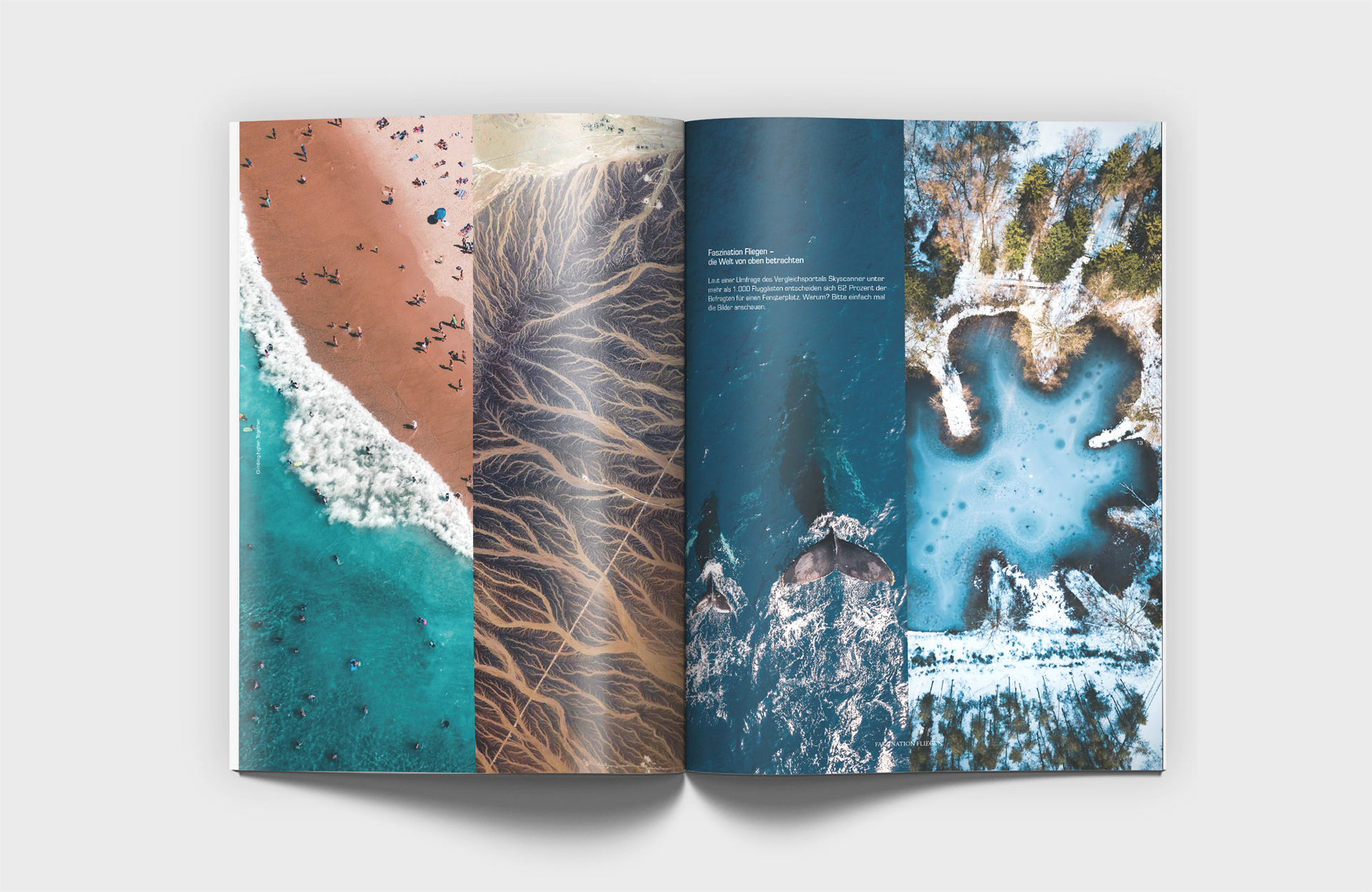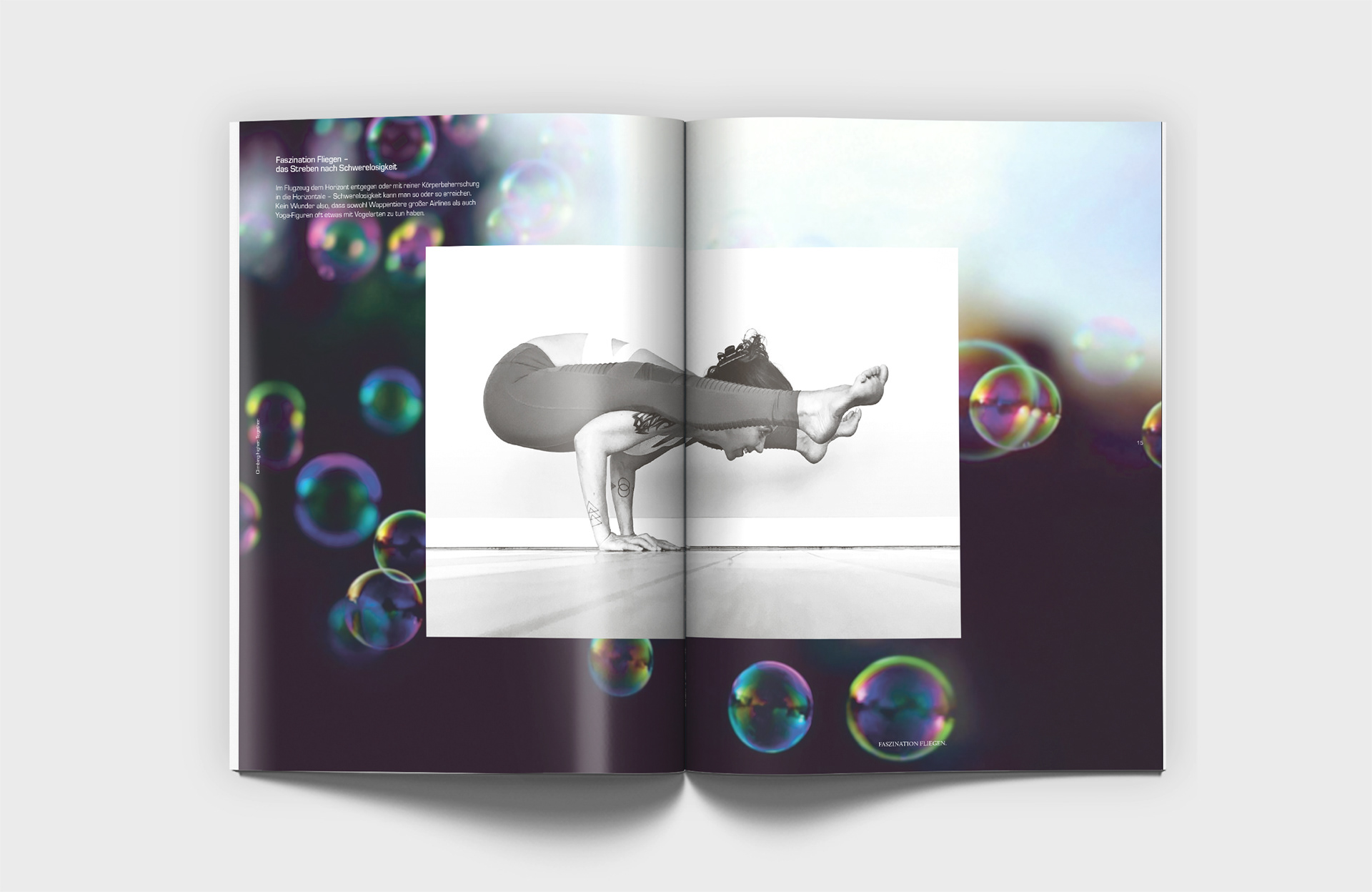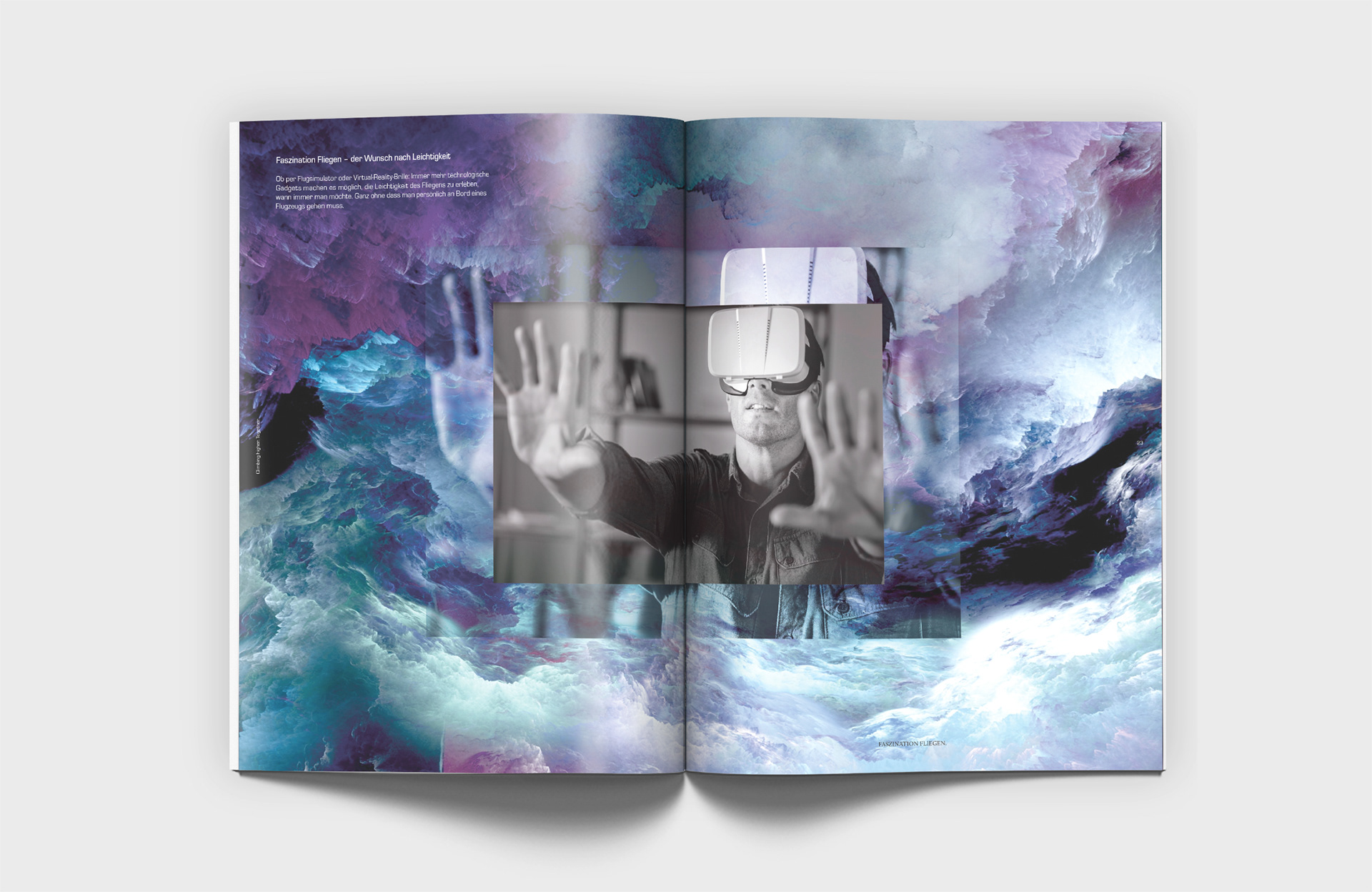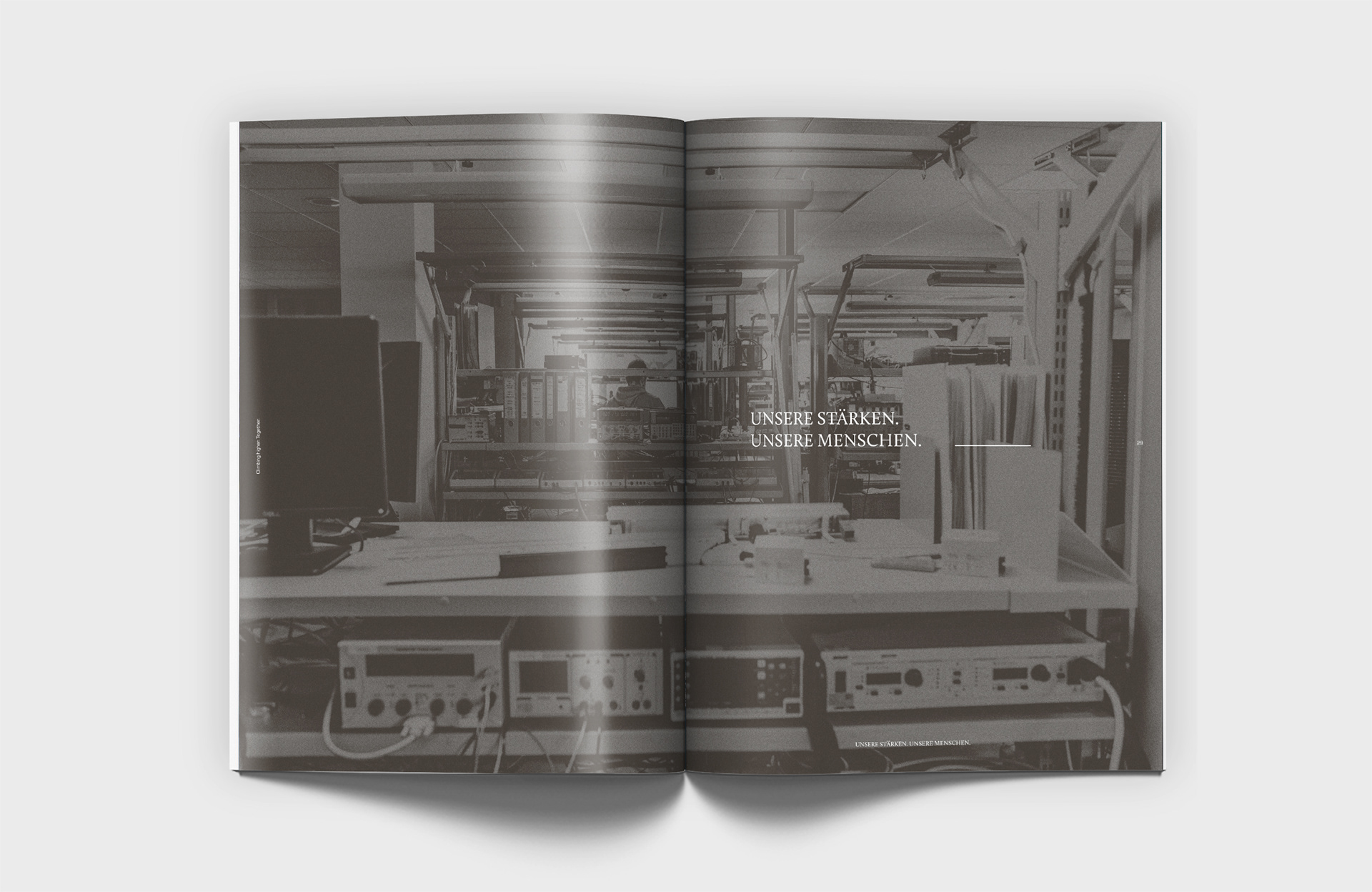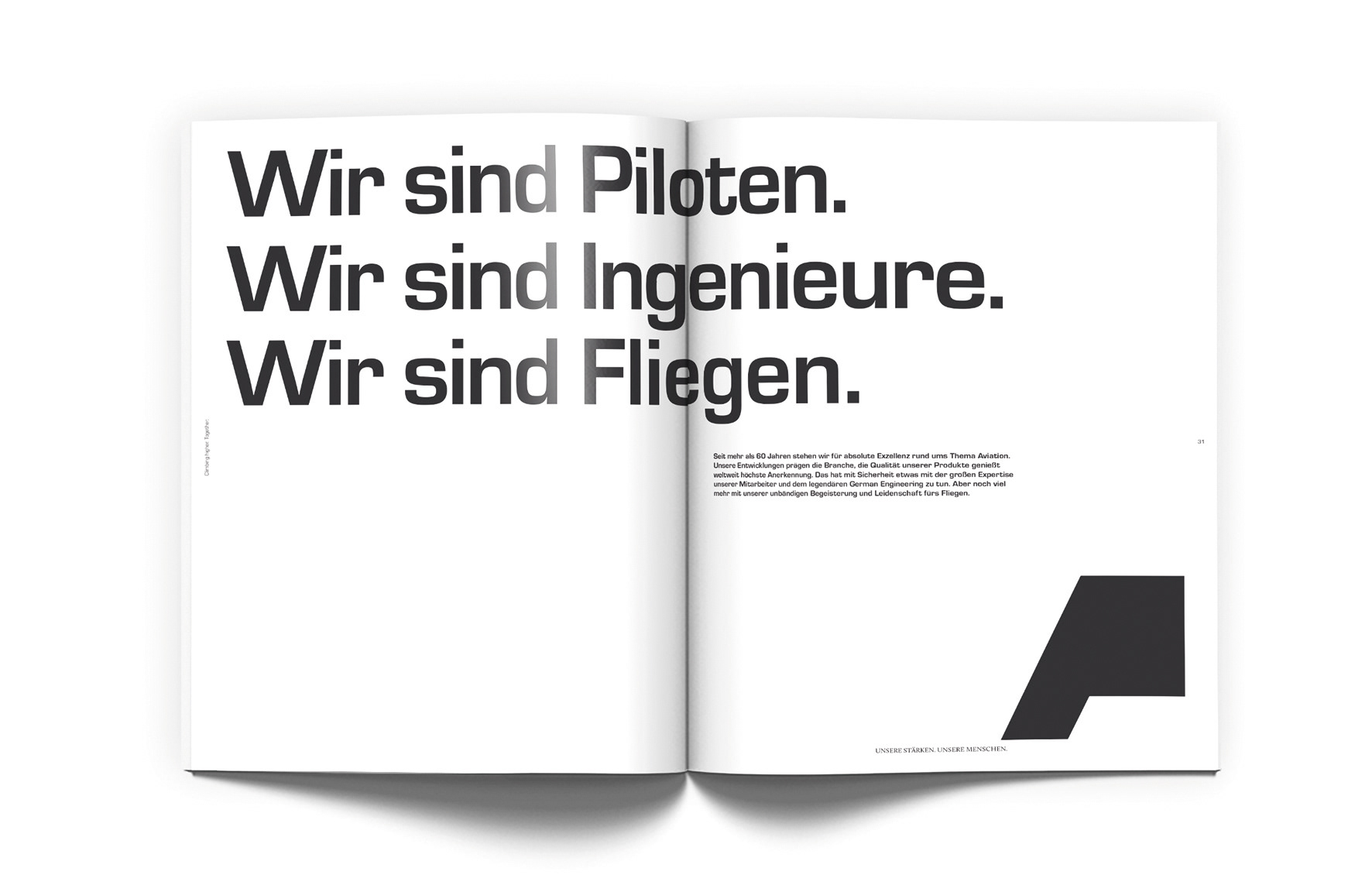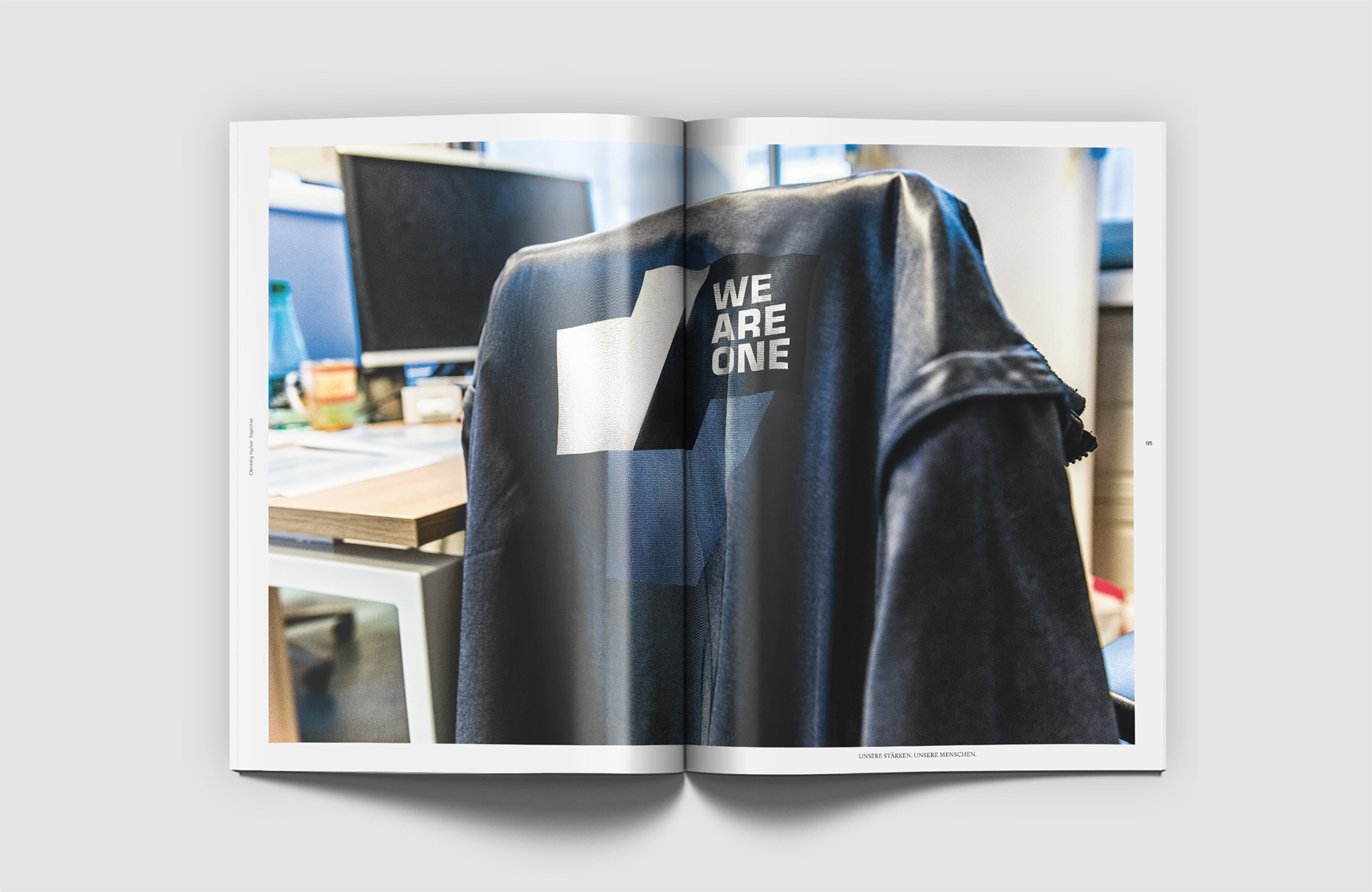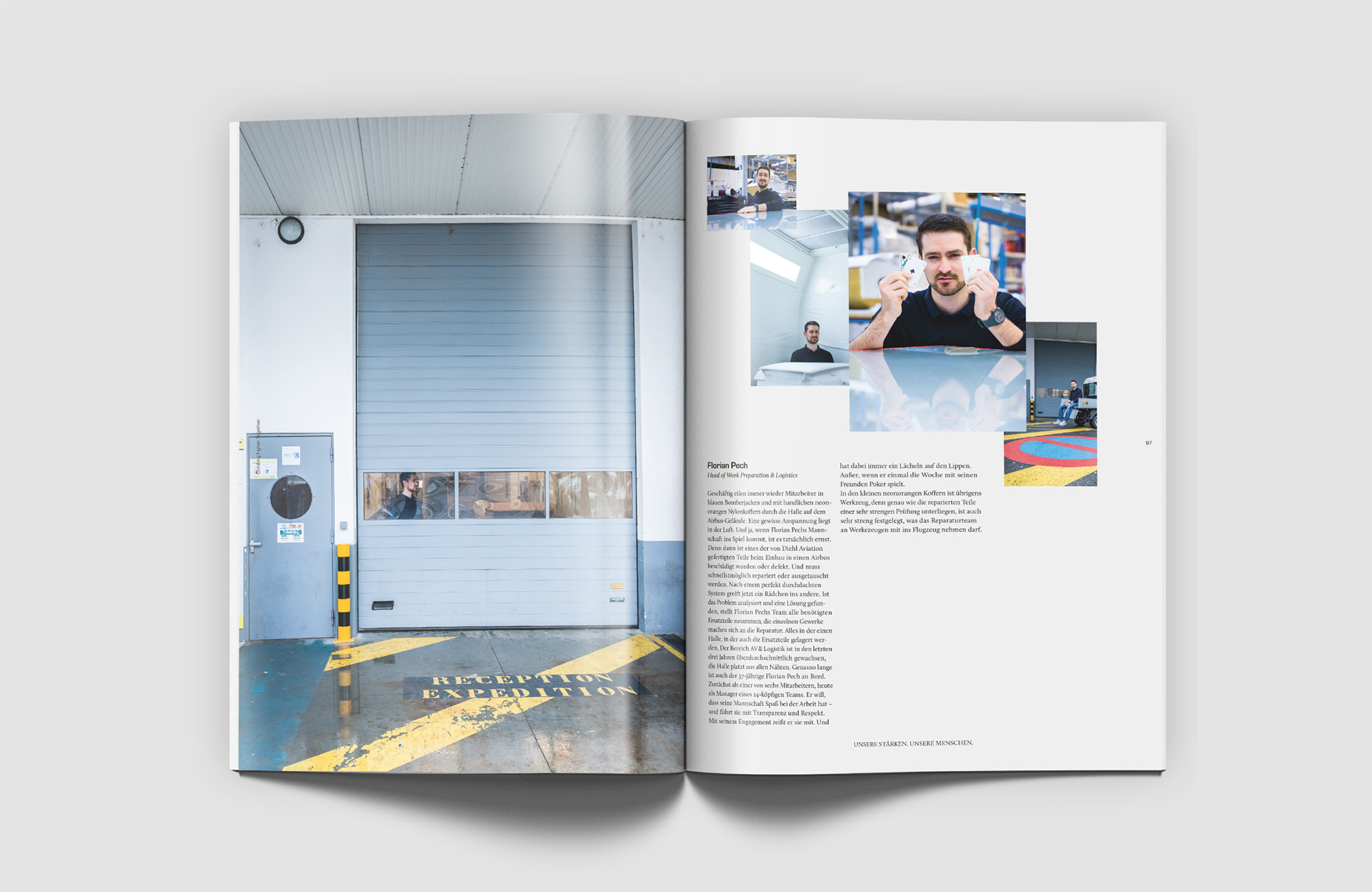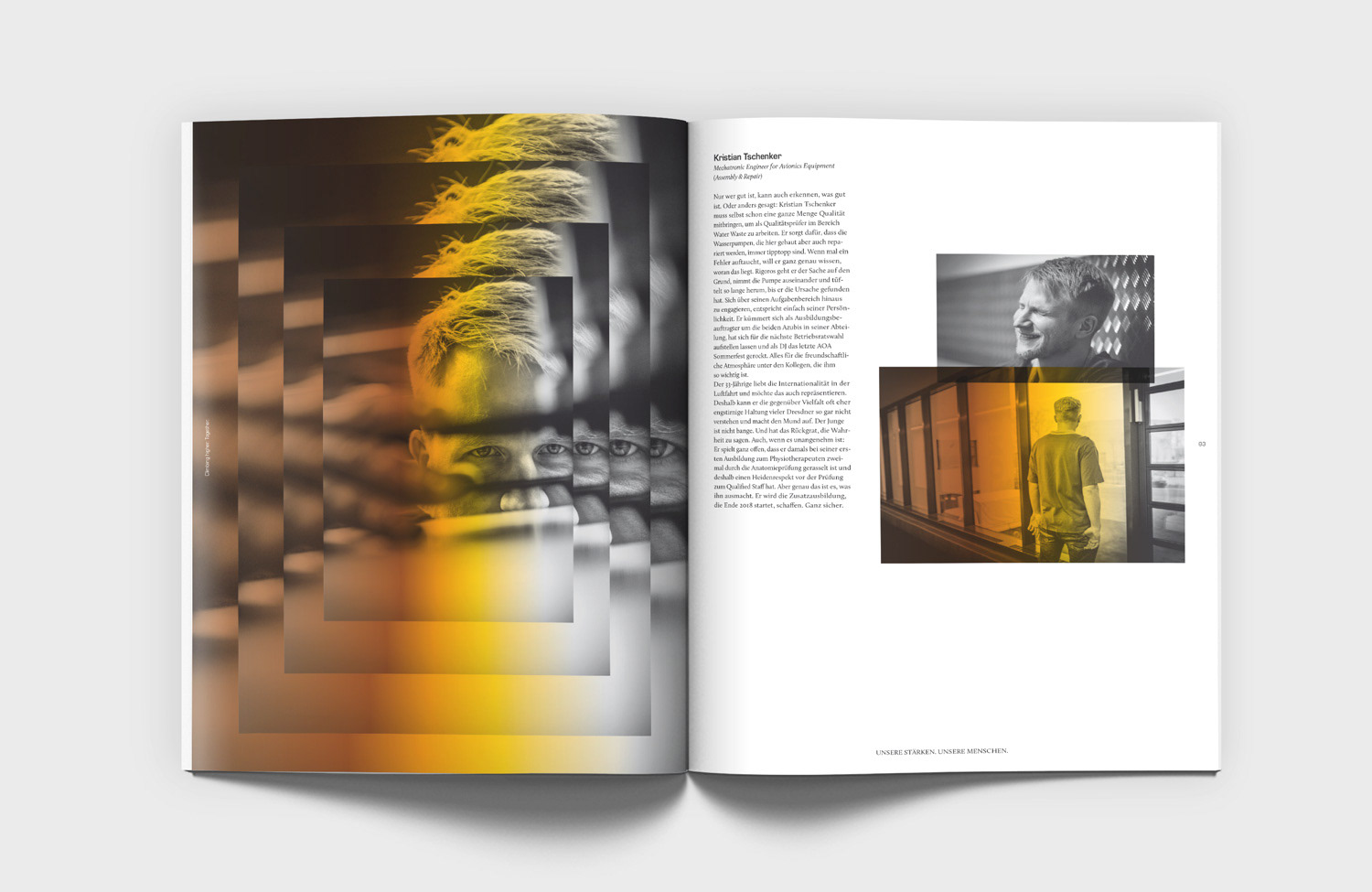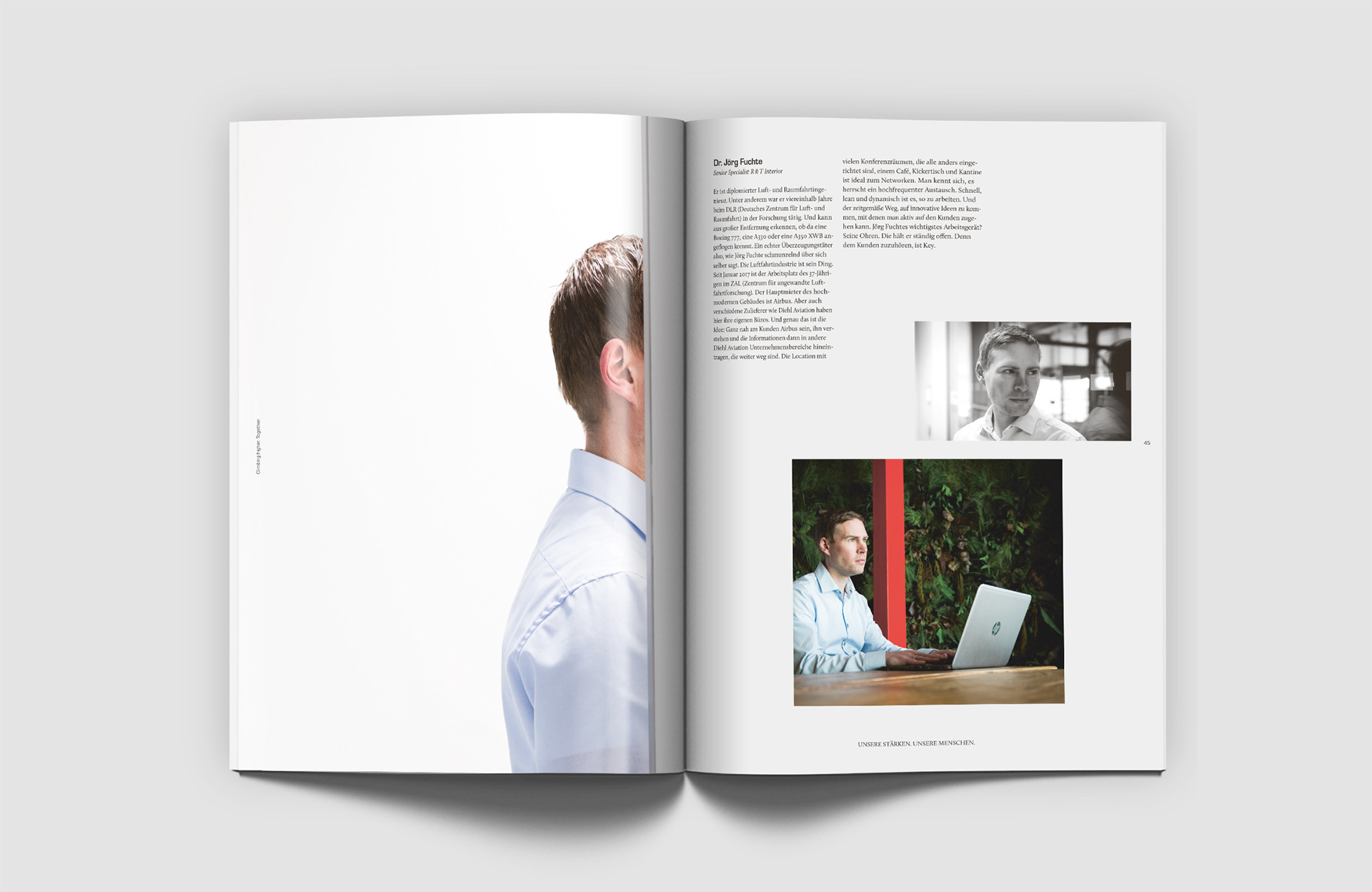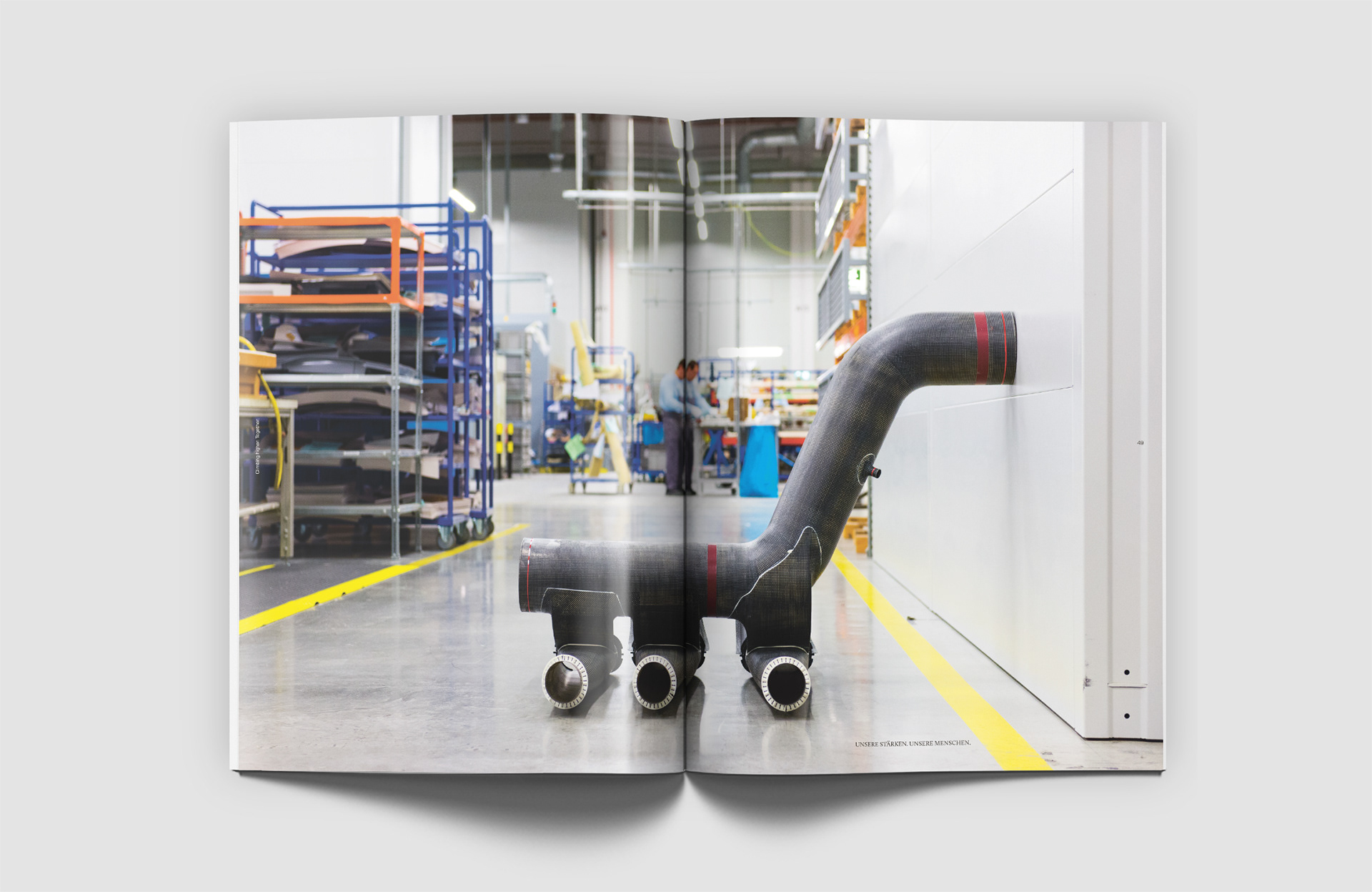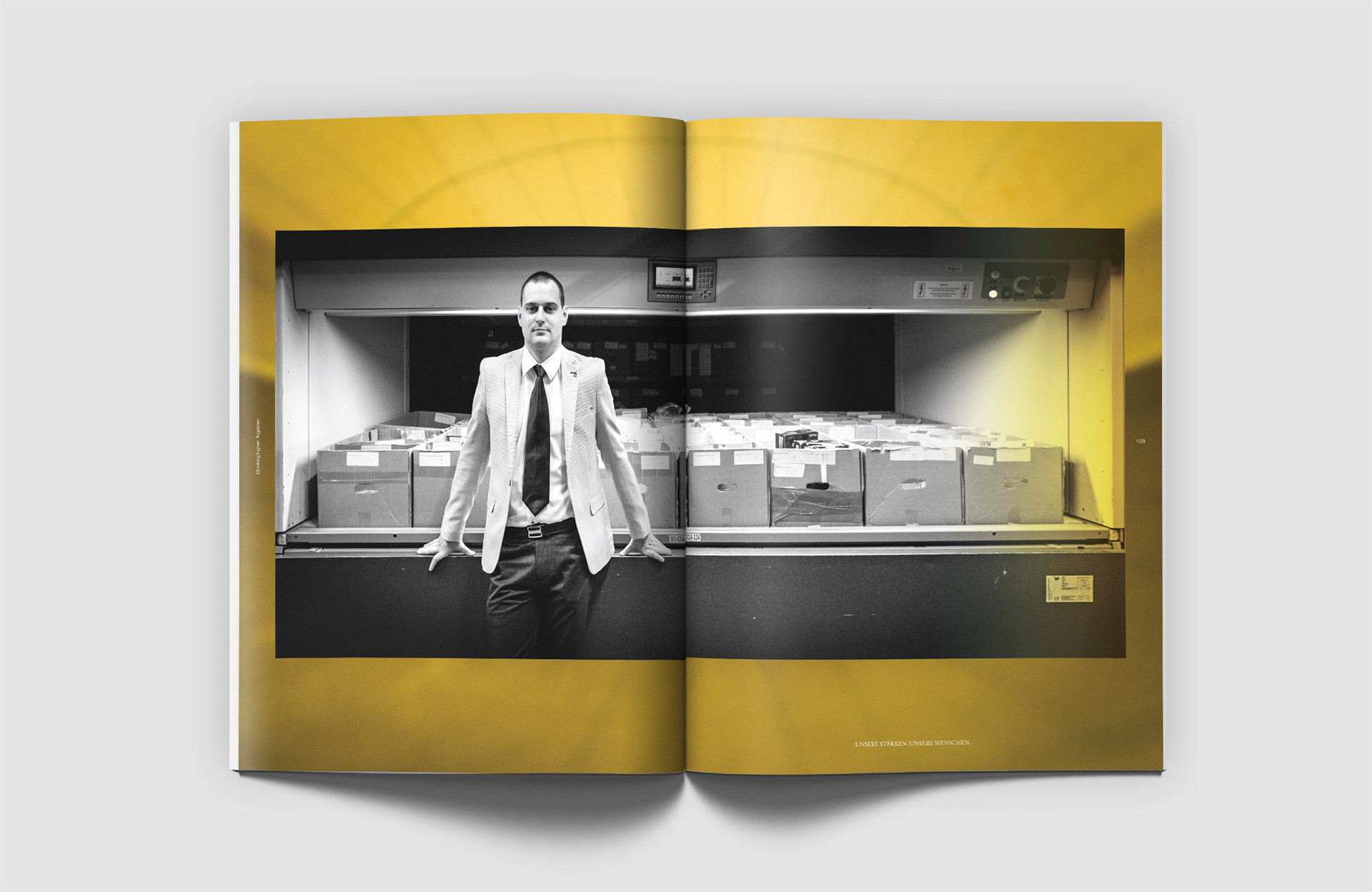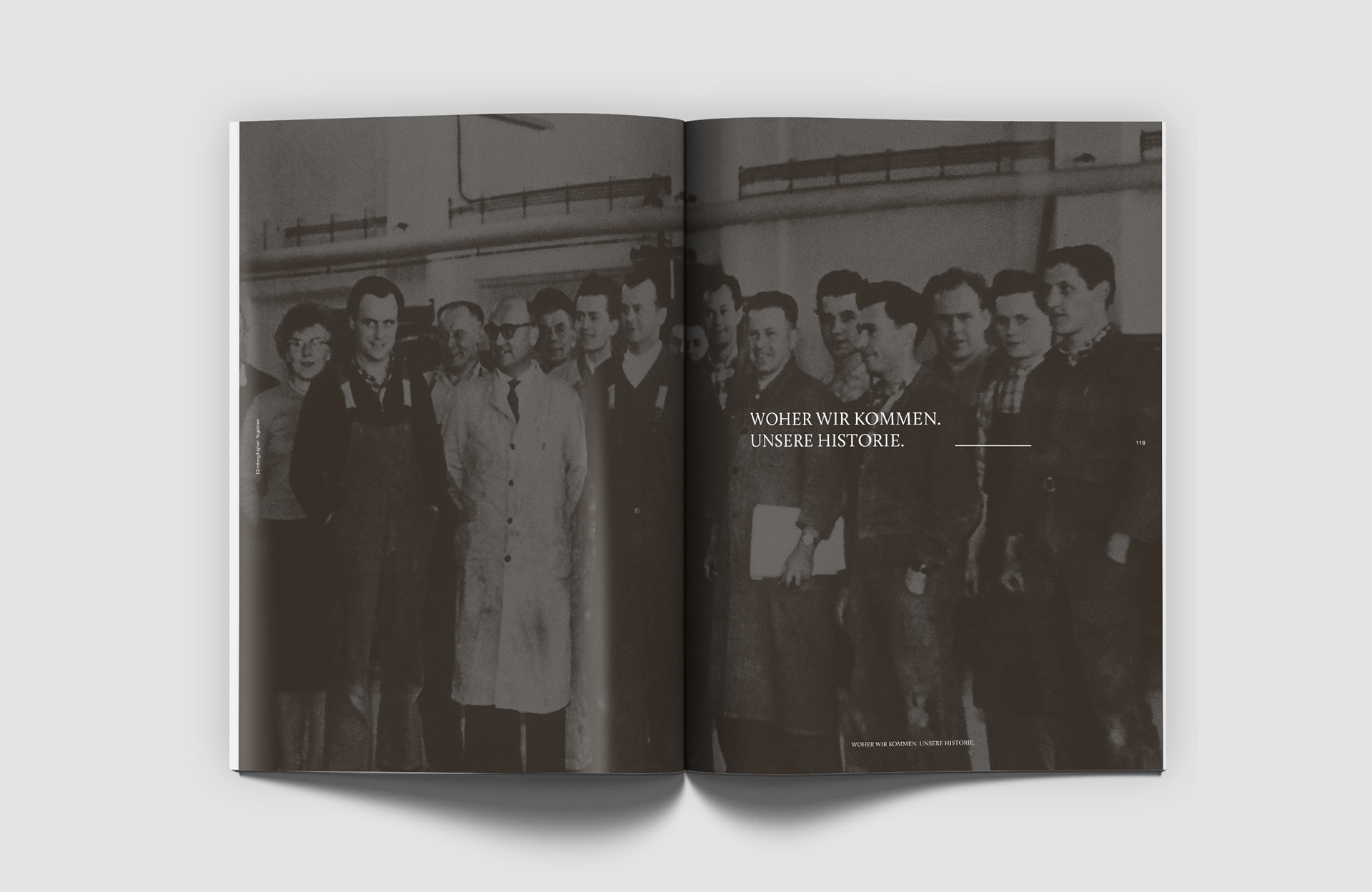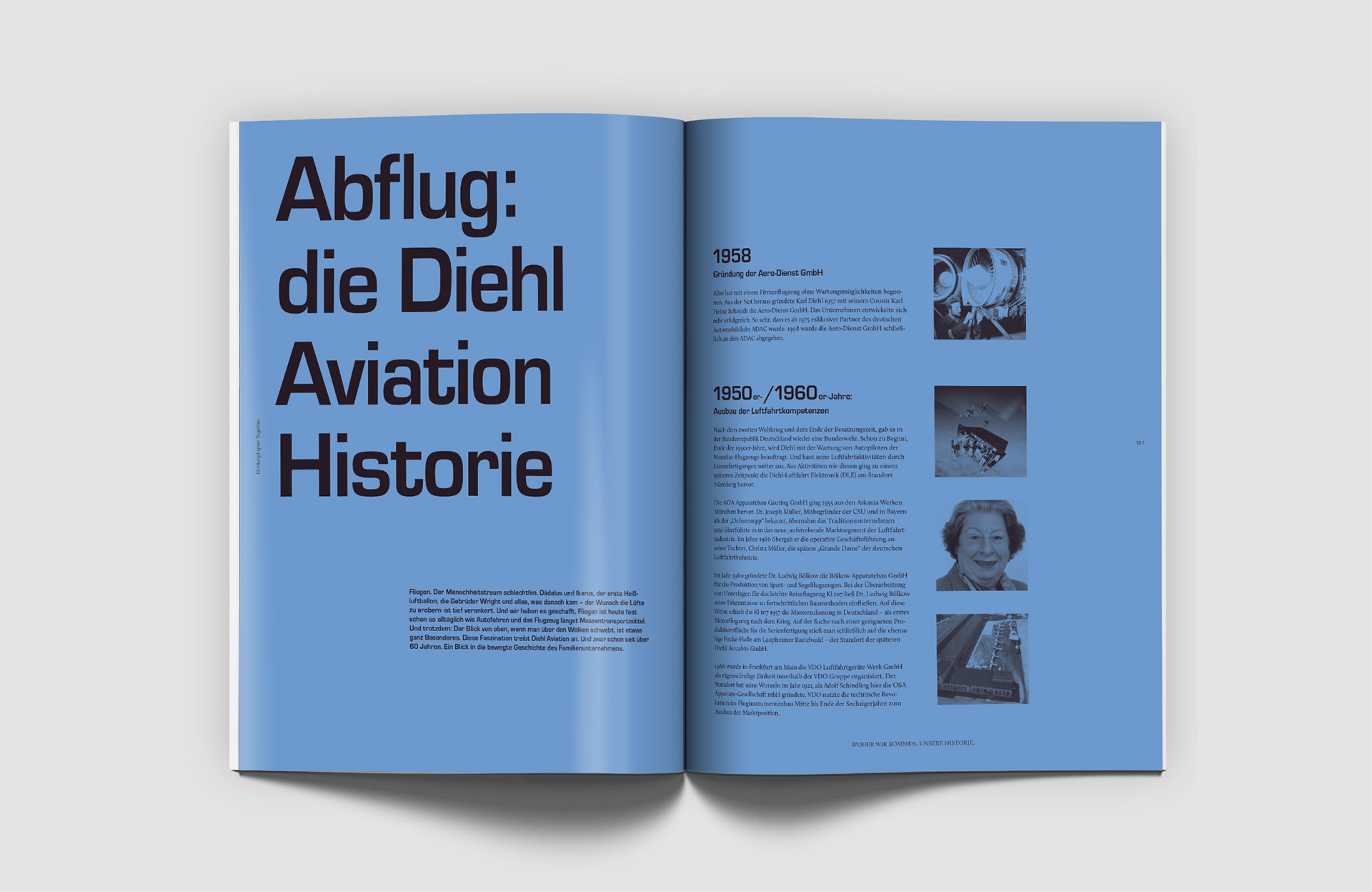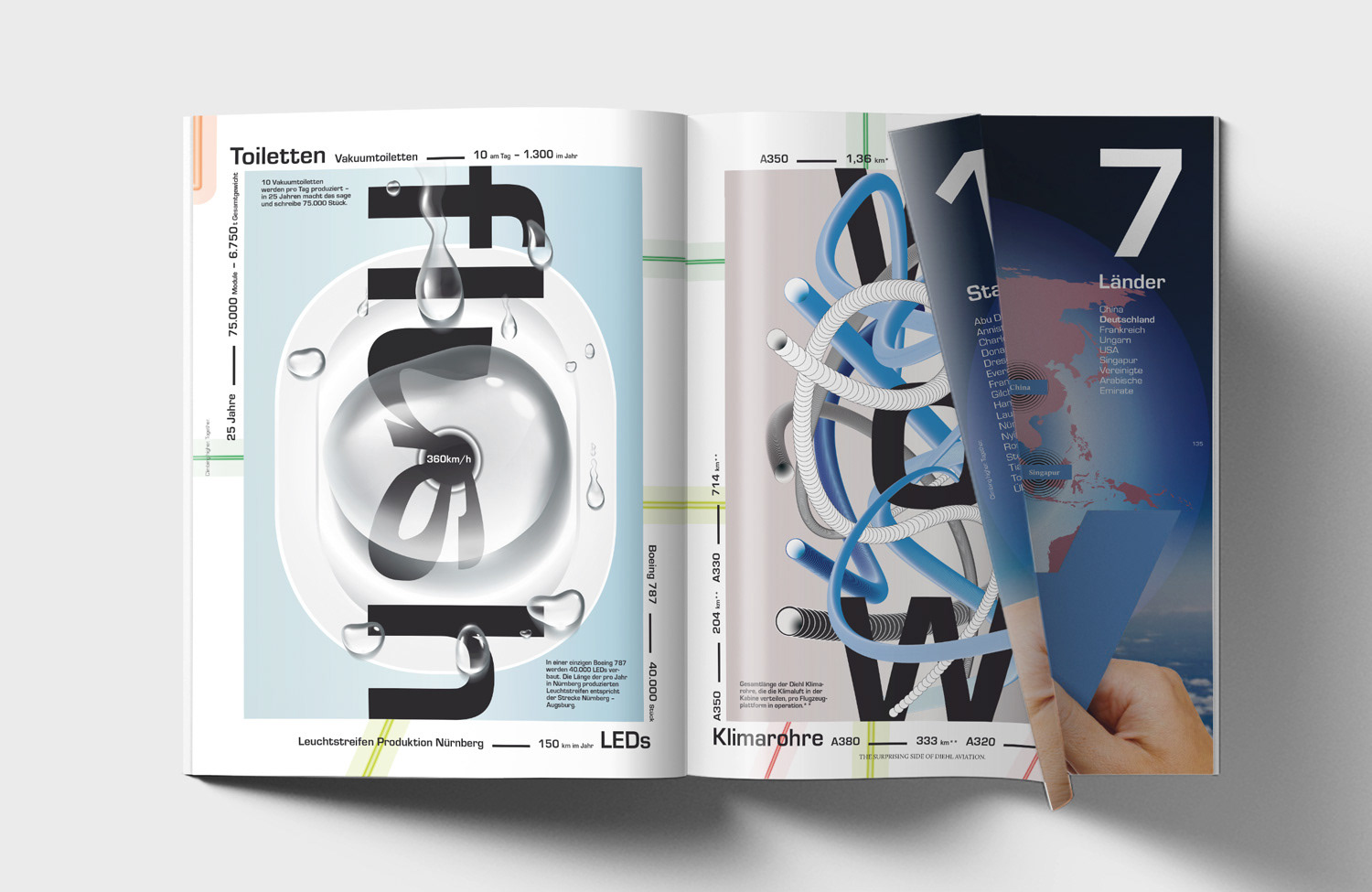 Rebranding and employee book for Diehl Aviation  // Creative Art Direction (agency: BrandsOnSpeed, Stuttgart)
THANK YOU FOR WATCHING ;-)